West Midlands Fire Service
West Midlands Fire Service serve a diverse population across Birmingham, Coventry, Dudley, Sandwell, Solihull, Walsall and Wolverhampton. They're the second largest fire and rescue service in England, covering an area of 902 square kilometres which include areas with the highest risk in England outside of London.
West Midlands Fire Service operate 38 whole-fire stations across the West Midlands with over 1200 firefighters working to make the West Midlands safer, stronger and healthier.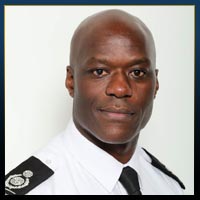 STATEMENT
DEPUTY CHIEF FIRE OFFICER WAYNE BROWN
As a progressive Fire Service which serves a multi-cultural and extremely diverse area of the country, West Midlands Fire Service  is determined and committed to ensure that we continue to both evolve and champion Equality, Diversity and Inclusion (EDI). This is a core Strategic objective for our Strategic Enabling team and a golden thread through everything we do and strive to achieve.
In my role as Deputy Chief Fire Officer, a strategic leader and role model, EDI sits at the heart of any strong and healthy culture. I lead our service in ensuring we develop our staff, provide a platform of continual improvement as well as a safe space to have critical conversations. This encourages a culture of Inclusivity where staff feel they can come to work and be their natural self.  
I currently sit on the National Fire Chief's Council EDI Project Board which is part of our People programme and am committed to ensure EDI is a core sector priority. On a personal level coming from a diverse background, I have real lived experience of how important an inclusive culture is for all members of an organisation and see my position, as a role model and as a literal enabler, to listen to and empower all members of staff to make a difference. Only by working together, no matter what our backgrounds and experiences, are we able to build a truly inclusive environment.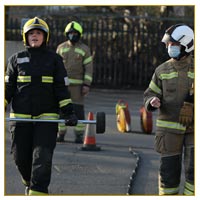 Watch Commander Jenny Dent
I have worked for West Midlands Fire Service for 13 years in three different roles. As a firefighter I was immensely proud of being a female firefighter and role model for those who thought that this career wasn't for them because of the stereotype that is associated with this job. I can honestly say that turning out to incidents, attending education and prevention events, and having people look and point in surprise made me feel so proud that I was out there changing minds and attitudes.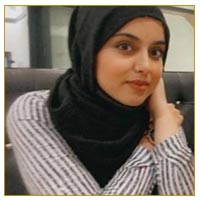 Assistant Business Partner Shamreen Ali
I have been with the West Midlands Fire service in the role of an administrator for 6 and a half years. I have worked in different departments and gained the knowledge and confidence to become the woman I am today. I am a proud Muslim woman who maintains her belief in a supporting organisation, who allow me to be both professional and religious. I have the privilege to promote awareness within the service of different faiths, to develop the organisations' knowledge further.
Ranked No.1 - 2022/2023
For the first time ever, a Fire Service featured in 1st place on the Inclusive Top 50 UK Employers List, with West Midlands Fire Service (WMFS) ranking above all other employers and increasing their position by an astonishing 8 places. West Midlands Fire Service is the second largest Fire and Rescue Service in the UK protecting one of the most diverse populations in the country.
Their Chief Fire Officer Phil Loach has shown that his personal commitment to diversity and inclusion is unwavering as demonstrated through his leadership of this agenda within the service for over a decade. His influence has enabled significant progress to be made with the service now recognised as the leading Fire and Rescue Services in the country in terms of their diversity.
We are immensely proud of achieving 1st position in The Inclusive Top 50 UK Employers List 2022/23, proud not only of the achievement but of our professional and dedicated staff at all levels in the organisation that made this possible.  The position represents an acknowledgement of the progress we have made and continue to make towards becoming a fully inclusive employer.  It is a long and complex journey during which we learn as an organisation constantly seeking to improve.
Participation in the list and the recognition it brings is extremely important to us, it provides an external measure of our progress across all areas of diversity and challenges us to think differently and to constantly innovative to drive inclusion forward. The support and information including a vast range of thought provoking webinars that membership brings have helped develop our staff and our organisational thinking as well as membership putting us in touch with a wide network of companies both private, public and third sector which allows us to learn from the experiences and best practice of others.
The impact on our organisation has been considerable, reflecting the pride  our staff have in our organisation and recognising the work of our stakeholder groups and champions across all roles within the organisation that made this position possible. Externally we know the award has an impact on attracting the diverse talent we need to thrive as a modern organisation with several applicants mentioning the membership as a reason they were attracted to apply to join West Midlands Fire Service.
---