Mott MacDonald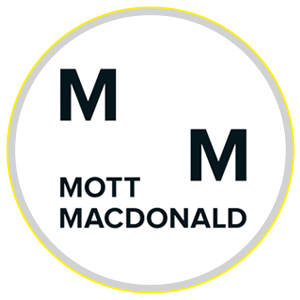 Ranked No.5 – 2018
Mott MacDonald ranked 17th in the IT50 in 2016 and 21st in 2017 – Their comprehensive package of D&I initiatives has secured them a place in the top 5 most inclusive employers this year, demonstrating significant improvement across the organisation.
Mott MacDonald is a US$2bn engineering, management and development consultancy. They're involved in 1) solving some of the world's most urgent social, environmental and economic challenges 2) helping governments and businesses plan, deliver and sustain their strategic goals 3) responding to humanitarian and natural emergencies and 4) improving people's lives.
There are several processes and initiatives embedded into the organisation to ensure staff are aware of their equality, diversity and inclusion efforts and commitments. Their Equality, Diversity and Inclusion (EDI) global policy is reviewed and updated every year in consultation with their EDI Team and Advance employee network champions; this is communicated online via their intranet, Yammer groups and it is mandatory to have the policy displayed centrally in all office notice boards.
Mott MacDonald's Bespoke unconscious bias and EDI e-learning highlight their EDI policy, showcase their EDI work and provide practical exercises and case studies including flexible working and transgender inclusion case studies. EDI e-learning is compulsory for all UK staff with unconscious bias mandatory for all global new joiners. Latest figures from the ongoing e-learning evaluation showcase that the courses are received positively by staff with 80% feeling they have a better understanding of unconscious bias (4% disagreed), and 77% feeling they have a better understanding of EDI (3% disagreed).
Their global employee engagement survey serves as a way of measuring impact and progress on their EDI aims and ambitions. It includes questions aligned to a range of EDI measures and they have explicit EDI questions in the survey which asks to what extent the business values diversity. Data shows that 68% of UK staff felt Mott MacDonald's EDI policy was effectively implemented when surveyed in 2014, this rose to 72% by 2016 and was 73% in their 2017 employee engagement survey. They use the surveys to drill down into further detail and identify areas for specific focus i.e. 81% felt colleagues showed they take EDI seriously but this dropped slightly to 74% for senior leaders; this was a driver for the companies reverse mentoring initiative to connect leaders with positive action initiatives (The reverse mentoring scheme had 100% saying they would recommend it to colleagues).
Their reverse mentoring scheme pairs divisional managers with junior-grade Black, Asian and minority ethnicity (BAME), Lesbian, Gay, Bisexual and Transgender (LGBT+), and disabled staff. As well as supporting senior managers in understanding diversity and being more inclusive leaders, the scheme provides junior staff with access to a mentor who provides them with support and advice on their career goals. The scheme is now in its second year with 80 participants so far.
Mott MacDonald capture diversity monitoring data at expression of interest, shortlisting, interview, and offer and acceptance by age, disability, gender and gender identity, race, religion, and sexual orientation. They track this recruitment data through an EDI lens, reviewing data on all protected characteristics to identify any areas of disproportionality. They use this analysis to prioritise areas for improvement and to inform business cases for key, positive actions (such as their ReConnectors returners program).
The ReConnectors Returners Scheme supports women and men back into work who have been away from paid employment for more than 12 months. Mott MacDonald are working with Women Returners as external consultants with the scheme designed to support returning parents and to ensure their industry does not lose out on talent.
EDI is also embedded in Mott MacDonald's hiring managers and recruiters training, focusing on unconscious bias. Live face-to-face unconscious bias training has been delivered as 60-90 minute 'lunch and learn' workshops open to all staff. These workshops have been delivered to over 1800 global staff in the past two years.
In the past three years, Mott MacDonald have delivered a number of CSR projects globally which involve communities from diverse backgrounds. They have partnered with the Social Mobility Foundation in 2017 and 2018 to provide work experience placements for high-achieving young people from low-income backgrounds. In each year they have sponsored 30 year-12 and S5 student interns (aged 16-17) in locations across the UK. Of those who participated in 2017, 87% felt the placement met or exceeded their expectations.
CRASH; the construction industry's charity for homeless people helps improves buildings that offer help and shelter to the homeless. In 2017 Mott MacDonald helped deliver a project in Edinburgh which transformed two warehouses into an 8 person training kitchen managed by the Edinburgh Cyrenians' Cook School. The opportunity to work with CRASH is open to all UK staff as a form of pro-bono opportunity to use their technical skills as volunteers with the time covered by Mott MacDonald.
Since 2013, through The Class of Your Own (COYO) 'Adopt-a-School' scheme Mott MacDonald have supported six schools, many in disadvantaged areas, to teach the Design Engineer Construct qualifications using a mix of financial support for teacher training – help in the classroom, pupil work experience and real-world challenges. So far 393 pupils (of which 12% are girls) have studied DEC in their six schools with 197 studying this year, 24 of whom are at Level 3 (A Level).
Mott MacDonald was the first engineering and consultancy firm to publish their gender pay gap (GPG) and upload their data to the government portal in November 2017, before the deadline of April 2018. They are taking several practical steps to tackle their own gender pay gap and positively influence the industry.
Furthermore, Mott MacDonald's Advance network is a great example of best practice not only for the management and development consultancy field but across sectors. The employee network was started as a grassroots movement by staff passionate about EDI. Through engagement with senior leaders, and supported by an evidence-based business case, the network was created and the group has continued to grow and diversify.
As an organisation, it is clear Mott MacDonald have further embedded EDI into their strategic work and have several examples of leading practice – notably their EDI goals Disability, Gender, Race and LGBT and their early reporting on the gender pay gap for the UK. They have also seen key milestone improvements in their maternity and paternity provisions, how they identify and select leaders (with their new, inclusive promotion panels) and also how Advance has been embedded into their business units.
---
Go Back