The Inclusive Companies Awards Judges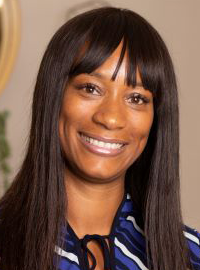 Jennifer Thomas | Communications Director
Jennifer Thomas has risen quickly to the top as a corporate communicator, having been talent-spotted for rapid promotion at every company she has worked for. Most recently, Jennifer is transforming the profile and reputation of Direct Line Group (DLG), as Director of Internal Communications, Experience & Sustainability and previously as its Director of Financial Communications. Jennifer is part of the Group's Strategic Leadership Team, responsible for developing the Group's internal communications strategy, including employee engagement, the incorporation of the employee value proposition and corporate brand as well developing and executing a new corporate social responsibility strategy. Jennifer was involved in the IPO of RBS orchestrated by DLG and the biggest stock market listing of 2012. Jennifer had a former career as a UK Championships 400m runner and hurdler for England.
Paul Sesay | Inclusive Companies Awards | Founder & CEO
Paul Sesay is the Founder and CEO of the Inclusive Companies, Inclusive Top 50 UK Employers, National Diversity Awards and events company I Spoil U Media Limited since 2006. Paul's business acumen has mainly been with a social focus.
With over ten years worth of experience within the Diversity, Equality and Inclusion sector, Paul has worked with some of the largest organisations in the world on their diversity and inclusion profiles. He has also worked within local communities to help people from various backgrounds to achieve and empower disadvantaged groups throughout the UK. Paul's initiatives have helped many thousands of organisations and individuals get recognised for their hard work and dedication to diversity.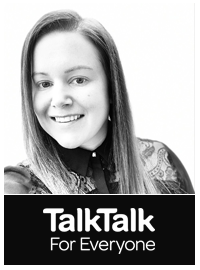 Lisa Adkin | TalkTalk | Inclusion Manager
Lisa has been working in the diversity and inclusion space for over seven years. With a background in financial services and telecommunications, Lisa drives impactful inclusion activity to make positive change. Lisa is an advocate for equality for all and a strong believer in taking an inter-sectional approach to inclusion.
Lisa is currently leading the inclusion strategy at TalkTalk; living the values of 'We're For Everyone' and weaving inclusion through all areas of the business.
Being a qualified counsellor, Lisa has a naturally empathic approach. She has volunteered for various charities and champions all elements of wellbeing. Lisa is an advocate for flexible working practices and ensuring there are diverse voices at the table. Always happy to share her own authentic story and truly role model inclusive behaviours.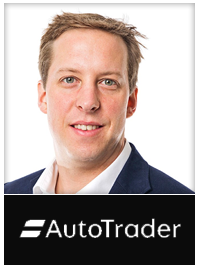 Nathan Coe | Auto Trader UK | Chief Executive Officer
Nathan was first appointed to the Board as Chief Operating Officer (COO) in April 2017 and as Chief Financial Officer (CFO) in July 2017. As announced in April 2019, Nathan is currently CEO-Designate and CFO, and will be appointed as CEO when Trevor Mather retires from the board on 31 March 2020. Nathan joined Auto Trader in 2007 to oversee the transition from a magazine business to being a pure digital company.
He was responsible for launching a number of new business areas, and led the company's early entry and subsequent growth in mobile and online. For the past two years, Nathan has been the joint Operations Director, sharing responsibility for the day-to-day operations of the business.
Prior to joining Auto Trader, Nathan was at Telstra, Australia's leading telecommunications company, where he led Mergers and Acquisitions and Corporate Development for its media and internet businesses. He was previously a consultant at PwC, having graduated from the University of Sydney with a B.Com. (Hons).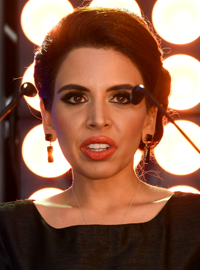 Dr Bijna K. Dasani, FRSA
Cranfield's Top 50 Women | #EMPower Top 100 #EthnicMinority Executives | Innovate Finance #WIFPowerlist | #WomeninITAwards Business Role Model |#TechWomen100 | Financial Times Global Champion #FTHERoes18 | #MT35under35
With 20 years of experience in Strategy and Innovation within Global Banking and Financial Services, Bijna serves the Boards of The Inclusive Companies Network, FinTech Connect, CIONet, Generation Success and Cajigo.
Bijna advises / advocates for a diversified portfolio of Business, Technology, Social Impact, I&D causes. She has spoken to global audiences at Deloitte, Edinburgh DataFest, Amazon, Sky, Lloyds Banking Group, Universities (Auburn, BPP, Edinburgh, De Montfort, Imperial College, Oxford, Sheffield), Appway, CIO NEXT, Bloomberg, Retail Banking Forum Europe, FinTech Connect, Bold Strategy Summit, EveryWoman India, The Next Gen Project and others. She serves as a Host / Judge / Speaker for a portfolio of events and awards including the Inclusive Companies Awards and Dublin Tech Summit.
Bijna is featured various publications including the following books: The Ultimate Professional Networker's Guidebook Volume 1 (2019) and Women Kind: Unlocking the power of women supporting women (2018).
Bijna has been awarded title of Britain's Rising Star at the UK Women of Inspiration awards (2019) by Baroness Verma.
Bijna has been recognised for the second year running, by the Financial Times, Yahoo Finance and the HERoes 100 Women Executives List (2019) which identifies the top 100 women in senior roles across all industries and sectors globally.
Bijna has been appreciated as follows: one of Top 50 Women to Watch (2019) by Cranfield University, #EMRoleModels19 Top 100 Ethnic Minority Executives (2019), Innovate Finance Women in Fintech Powerlist (2019-18), one of the #TechWomen100 (2019), as 'Business Role Model of the Year' by the Women in IT Awards & Amazon (2019), by the Lloyds Banking Group Top 100 BAME Role Models List (2019, 2018) as a 'Global Champion' (#60) of the Top 100 Executive #FTHERoes18 by the Financial Times (2018), with an Honorary Doctorate from De Montfort University (2018), by felicitation at the House of Lords (UK), at the NRI Pride of India World Summit (2017) for 'Making India Proud'. Bijna is credited as one of the Top 50 Visionary Young Leaders in Business, by Henley Business School (2017), one of 35 leading British Business Women under 35, by Management Today, Accenture and The Telegraph (2015) and has received recognition with 15 further honours including the National Diversity Awards (2012) and the Asian Women of Achievement Awards (2010). Bijna is also the International Women's Day Young Achiever of the Year (2006).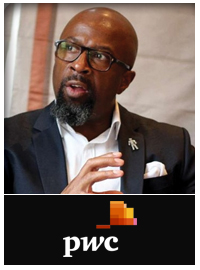 Tunji Akintokun MBE | PwC | Director and Head of Sales, UK
Tunji is multi-award-winning leader and former Senior Vice President of sales at NSC Global, a professional and managed services organisation operating in over 100 countries. He previously held several senior leadership positions at tech giant Cisco during his 18-year career at the company.
Passionate about diversity in the workplace, science & technology (STEM) and social mobility, Tunji resides on the boards and councils of several organisations including Grant Thornton, techUK, Teach First and Regital.
Tunji has founded two social enterprises (Your Future, Your Ambition & Aspire2Achieve) that aim to educate, excite and motivate young people globally in considering careers in science and technology.
As of February 2019, Tunji was appointed Director and Head of Sales, UK at PwC.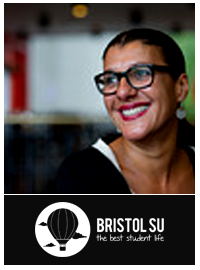 Samantha Budd | University of Bristol Students' Union | Chief Executive
Sam is the Chief Executive of the University of Bristol Students' Union and has over 30 years of senior experience within the recruitment, training and education sectors. She has held several non- executive and trustee roles including most recently: membership of strategic advisory committees for the Higher Education Funding Council (HEFCE); trustee of NUS Charitable Services: board member of NUS Poverty Commission and a trustee of the Bristol Museums Development Trust.
Sam has a particular interest in equality, diversity and inclusion  and as well a number of awards achieved by the Union in this field  she was personally short listed as Chief Executive of the year 2016 by the National Centre for Diversity, awarded the 2018  Simpson King Staff achievement Award by the national union of students  and recently received the 2018 Diversity Champion- Education Sector at the Inclusive Companies awards. She was a member of the University of Bristol EDI Steering Group and the Bristol Racism Taskforce set up to address racism on campus and beyond. She has worked in an advisory capacity with NUS to shape the Race Matters agenda and has been involved in the development and implementation of Careers in Students' Unions the new employer brand that has been created to improve the diversity of the sector's workforce.
She is also a passionate advocate for mental health issues and was  a member of the 2018  Bristol Leadership Challenge an ambitious programme, convened by the Mayor's City Office, aimed at addressing the systemic difficulties faced in the Bristol by those citizens experiencing complex mental health problems.
---
"As we start to understand the role that employers have in contributing to the creation of a fairer society, we understand the importance of recognizing and celebrating excellence in the field of Inclusion and diversity. I am very proud to be involved in the judging panel for the 2019 Inclusive Companies Awards as I believe that the traction that these awards are making across all sectors, sizes and types of organisations is extraordinary. The ICAs shine a light on this important agenda and encourages us as business leaders to step up and ensure that we are playing our role and making a difference"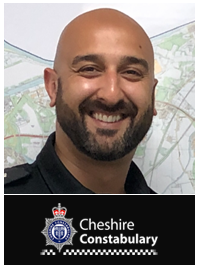 Fez Khan | Cheshire Constabulary | T/Chief Inspector
I joined Cheshire Constabulary in 2005, having joined straight from university where I completed an LLb Bachelor of Law degree at Sheffield Hallam University. I have worked in a variety of frontline uniform and detective roles across Cheshire, having worked in Ellesmere Port, Chester, Northwich, Winsford and now Runcorn where I am currently the LPU Commander. I am a trained Hostage and Crisis Negotiator and a Bronze Public Order Commander. I have been involved with our staff network since early 2017 which was around the time where Cheshire hosted the fantastic National BPA Conference.
I am extremely proud to recently have been elected as the Chair of what is now Cheshire Constabulary Multicultural Network (formerly CCMEG) and to be able to take our network forward in continuing to support our members to flourish and also to promote the excellent work and engagement the network continues to do in our communities, in order to attract a diverse and representative workforce.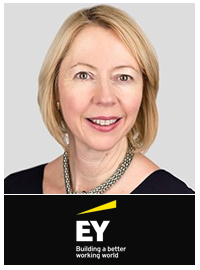 Sally Bucknell | EY | Director, Diversity & Inclusiveness, UK & Ireland
Sally Bucknell is a thought leader and agent for change on the diversity and inclusion (D&I) agenda in UK business. She advises the leadership team at global professional services firm EY on how to accelerate parity in the workplace.
Sally has driven EY's approach on D&I, which is firmly regarded as core to the firm's strategy. EY believes different perspectives, shared in an inclusive environment, creates commercial advantage and will help the firm to respond to the fast pace of change in the workplace of the future.
"We've seen first-hand how working in more diverse teams improves performance and client satisfaction. Our people tell us they're happier and more productive when they are free to be their true selves at work," says Sally.
During Sally's 16-year tenure at EY, she has introduced some ground-breaking initiatives focussed on supporting women and BME (Black and Minority Ethnic) professionals achieve their ambitions. She has also led the charge on what she believes is the 'game changer' on this agenda – inclusive leadership training for business leaders - that challenges the culture of the workplace.
A flexible working advocate, Sally works at EY four days a week. She is also a member of Keele University Council and a supporter of Northern Power Women – a forum set up to connect and showcase role models in the North of England. She also mentors entrepreneurs through EY's independent charity, EY Foundation.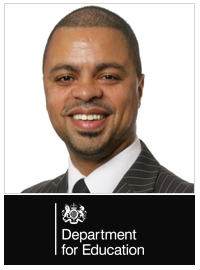 Rob Neil OBE | Department for Education | Head of Embedding Culture Change
Rob was born in Paddington, London and grew up in the London Borough of Brent. He joined the Ministry of Justice [[MoJ] then Lord Chancellors Department in Oct 1983 – starting at Willesden County Court in North London.
Rob progressed to Deputy Court Manager before joining the MoJ's South Eastern I.T. Team. In 1998 Rob landed his dream job with MoJ's Corporate HR as a Development Trainer. Rob studied at the Civil Service College for two years, gaining a Certificate in Training Practice [CTP] and is now a member of CIPD.
Rob was a founding member of the MoJ's BAME Staff network in 2001, namely P.R.O.U.D. Later in that same year, Rob became the first elected Chair of the Civil Service Race Equality Network [CSREN] – known today as CSRF – the Civil Service Race Forum.
Over the past fifteen years Rob has continued his MoJ career in HR. As an original member of the MoJ's Employee Engagement Team, Rob led the design, recruitment and launch of the Engagement Champions Network in 2008. As MoJ's Head of Engagement Networks Rob was responsible for the development of Employee Engagement Champions [EECs] across the MoJ. This pioneering network now boasts over x1000 people across the entire MoJ Family – including; Courts, Tribunals, Prisons and the Legal Aid Agency.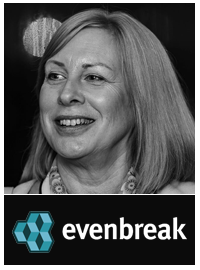 Jane Hatton MSc FCIPD FRSA  | Evenbreak | Founder
Jane has worked in diversity since 1990. She founded Evenbreak in 2011, an award-winning social enterprise run by and for disabled people. This helps employers attract talented disabled people through a specialist online job board. Evenbreak is entirely staffed by disabled people. Jane runs Evenbreak either lying down with her laptop above her, or standing at meetings and events due to a degenerative spinal condition.
Jane is widely published in this field, including the book "A Dozen Brilliant Reasons to Employ Disabled People". She is a Trustee of two disability charities, Patron of the Inclusive Skills Competitions and on the executive board of the Recruitment Industry Disability Initiative. She was also a recruitment expert in BBC2's "Employable Me".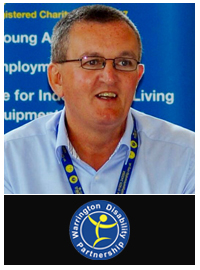 Dave Thompson MBE DL MBA | Warrington Disability Partnership | Founder and Chief Executive
Dave is the founder and Chief Executive of Warrington Disability Partnership, a user led organisation, employing over 50 staff and nearly 200 volunteers. Together they provide a wide range of independent living services including two Independent Living Centres, Direct Payments and Payroll Services, Shopmobility, Inclusive Sports, and a number of Employment and Educational contracts.
Until April 2015 Dave worked as a senior manager in the NHS. He started out his 20 year career as the UK's first full-time Disability Advisor. Completing his NHS career as the Assistant Director of Inclusion where he led on equality & diversity, patient & public involvement and social inclusion. Dave has been involved in a number of high profile initiatives working with NHS Employers and NHS England, including policies and procedures still used across health and social care services.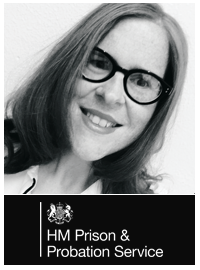 Megan Key | Her Majesty's Prison and Probation Service (HMPPS) | Diversity & Inclusion Manager
National Diversity Award winner Megan Key is a Diversity & Inclusion Manager in the National Probation Service (NPS) and passionate advocate and campaigner for the trans community. She supports several local and national charities including Mermaids, Diversity Role Models and All About Trans.
She contributes to Probation & Prison trans policy and co-created online communities TransWorkersUK and TransGirlsCan to promote inclusion for trans people in employment and sport.

Megan regularly talks publicly on LGBT issues. She has been interviewed by Runners World, VICE, TotalJobs, The Independent, BBC Radio and gave evidence to the Government's Trans Inquiry.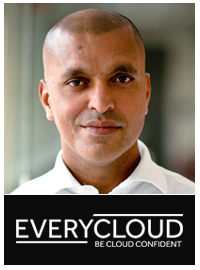 Rob Mukherjee | EveryCloud Security Ltd | Director of Transformation
A firm believer in building a people-led future fuelled by technology (and not vice versa), Rob is Director of Transformation at EveryCloud, a leading cloud communications and cloud security provider, with clients ranging from global financial services firms to major hospitality and entertainment brands to premier league football clubs.
A regular public speaker on Diversity & Inclusion and The Future Of Work, Rob has won numerous awards for his work on inclusion and is currently listed in the EMpower Top 100 Ethnic Minority Executives and the HERoes Top 40 Advocates Of Women In Business. A Trustee on the board of GreaterSport, a Manchester-based charity passionate about changing lives through sport and physical activity – Rob is a lifelong Everton fan and is old enough to have been at Wembley the last time they lifted a trophy!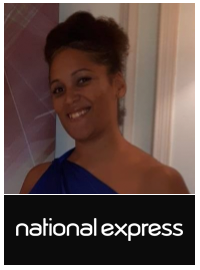 Jodie Williams | National Express | Accessibility and Inclusion Manager
Jodie Williams is an Equality, Inclusion and Diversity professional who has worked across various sectors with the aim of making businesses and services more accessible and inclusive. Jodie has created and executed diversity and inclusion programmes and strategies across TV and Radio, Engineering and Utilities and now Transport, all with the aim of creating more inclusive businesses, services, and a more equitable society for all.
Throughout Jodie's career she has held a number of roles including managing charity TV campaigns, sustainability roles, managing development programmes for women in STEM, managing talent schemes to bring more diversity to various sectors and much much more. Jodie is also the Leeds Melanin Festival Director. The Melanin Festival is a series of events celebrating communities of colour and Black history. In addition Jodie also runs a diversity and inclusion forum, which focuses on bringing businesses together to share best practice across all D&I matters.
In 2019 Jodie was listed in the top 100 Northern Power Women future list and was also nominated in the Head of Diversity category at The European Diversity Awards.
Jodie is passionate about race equality and in 2020 created an online exhibition about White Privilege which was then turned into a book - ADefinition of White Privilege, the feedback was phenomenal and has been used to really help people understand everyday examples of white privilege and how racial inequality can impact day to day lives.