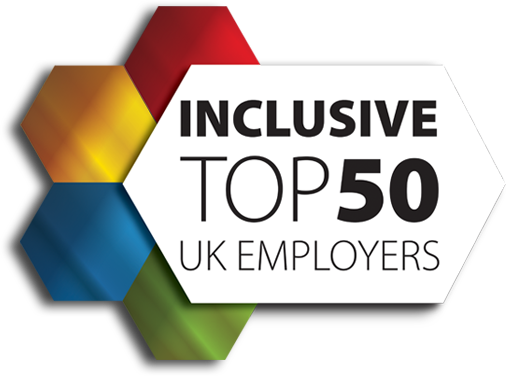 2023 SUBMISSIONS ARE NOW CLOSED!

The Inclusive Top 50 UK Employers is a definitive list of UK based organisations that promote inclusion across all protected characteristics, throughout each level of employment within their organisation.
Representing the promotion of all strands of diversity including Age, Disability, Gender, LGBT & Race, the list will highlight many different organisations across various different sectors.
The Inclusive Top 50 UK Employers is a dynamic and exclusive resource that is very much needed in order to identify who the true leaders of Equality, Diversity & Inclusion are.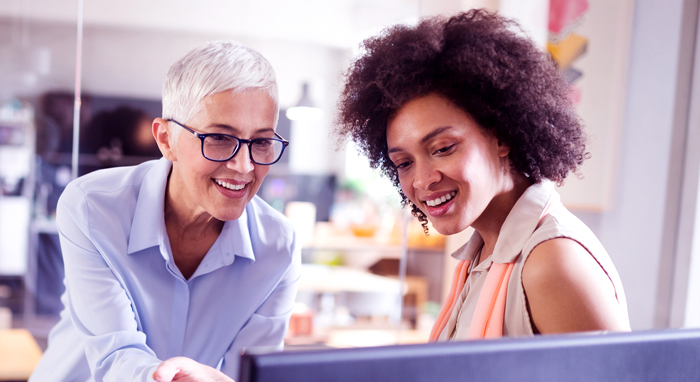 As well as showcasing organisations that are already performing at a high standard in relation to Equality, Diversity & Inclusion, The Inclusive Top 50 UK Employers List will also highlight organisations that are effectively making changes which will allow them to become an inclusive employer in its entirety. We appreciate that some organisations may not currently be successful in promoting every strand of diversity and for us, it's not just about the journey that has already been travelled, it is also about the journey that you may be about to embark upon.
DIVERSITY IS THE MIX, INCLUSION IS MAKING THE MIX WORK
Entry for The Inclusive Top 50 (IT50) UK Employers List is really straightforward. An online survey consisting of practical multiple-choice questions will be presented, allowing Inclusive Companies to collate the most accurate data from across your business.
The answers provided, and any supplementary evidence submitted will be reviewed by an independent panel of Diversity & Inclusion professionals who will review how well your organisation is performing across various aspects of Equality & Diversity, whilst assessing your progression.
Going into its 7th year, the Inclusive Top 50 UK Employers List has quickly become one of the UK's primary and leading D&I accreditations, recognising those that are striving for a fully inclusive working environment.
Here at Inclusive Companies, we are looking to revolutionise the way in which diversity is viewed, embodying a more holistic approach and looking beyond policies and procedures to assist organisations in becoming fully inclusive in their entirety. This groundbreaking initiative is the only benchmarking tool in the UK that highlights the phenomenal efforts of organisations that promote and drive true inclusivity internally across all levels of employment.