Inclusive Top 50 UK Employers Judges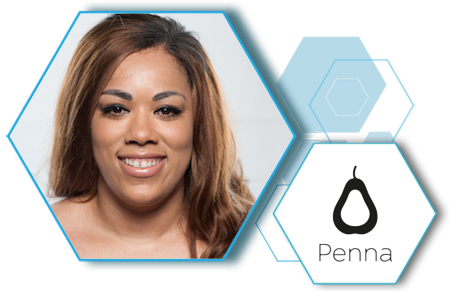 Alexis Curtis-Harris
Penna | Diversity and Inclusion Lead
Alexis joined Penna in 2014 after spending seven years at Capita Resourcing and Reed Professional Services. Here she worked on large-scale resourcing strategies and digital projects for the Office for National Statistics, Barclays Retail, the BBC and others. At Penna, Alexis combined her passion and career to shape her dream job, bringing diversity and inclusion expertise to our clients as the businesses' D&I Lead. She's also leading Penna on their own D&I journey.
Alexis oversees the entire recruitment and employee lifecycle for Penna's attraction, selection, assessment work and retention; ensuring it promotes the highest standards of diversity and inclusion. She offers client support in all things D&I to set clear responsibilities for strategy and programme development, challenging organisations to change and grow. Her approach is to stop focusing on culture 'fit' and start focusing on culture 'add', eradicating unhealthy monocultures in workplaces.
It's this approach which has delivered award-winning results for clients - most recently 'Best Digital Experience for Early Talent' at the 2020 RAD awards. She's passionate about all strands of diversity, and has mostly recently worked across the UK and USA to ensure actions are being taken to remove racial inequality in the workplace, in light of the recent height of the Black Lives Matter movement.
Alexis' D&I remit spans across strategic consultancy, audits and reviews, learning and development, analysis, knowledge sharing, equality impact assessments and enabling inclusive recruitment.
---
Jiten Patel
Diversync | Director
Jiten is an award-winning EDI strategist, and practitioner, a published author and blogger on matters pertaining to Inclusion through diversity. He has a background in Financial Services and, upon leaving his Diversity and Inclusion role at HSBC, Jiten set up his own company in 2001 and has worked with a vast range of clients from Blue Chip companies all the way through to small local charities.
As well as all the four nations of the United Kingdom, his work has taken him to continental and Eastern Europe and India. He was the winner of the Diversity Champion (Education Sector) award in 2015 and received the 'Highly Commended Head of Diversity and Inclusion' award at the 2016 and 2017 Inclusive Company Awards. He was also a top 3 finalist at the 2011 Race for Opportunity awards for the design and development of his highly successful 'Aspire~' Positive Action Programme. He was also the original creator of the Civil Service Learning's Positive Action Programme, Positive Action Pathway, which witnessed some 30% of staff achieving career related moves as a result of attendance on the programme.
In his spare time Jiten has been involved a variety of charitable work; he is a past Chair of 'Working Families' a charity specialising in assisting people and employers to implement effective agile working to facilitate work-life-family commitments. Since 2002, Jiten has a trustee of a number of charities. He is currently a Trustee at 'MK SNAP' (a charity specialising in the needs of post 16 learners with learning disabilities) and the LPSOL (focusing on supporting people from South Gujarat who have settled in the UK).
Jiten's first book, Demystifying Diversity (co-authored by Gamiel Yafai), was published in 2016 and is currently going into its second edition which will include new content about Cognitive Diversity.
---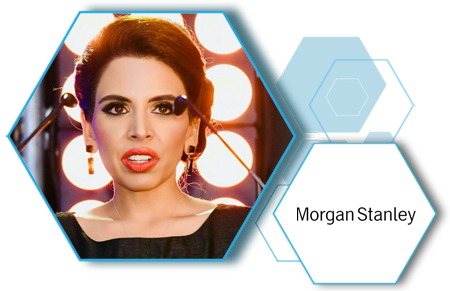 Dr Bijna Kotak Dasani MBE, FRSA
Morgan Stanley | Executive Director
With over 20 years of experience, Bijna has led Strategy, Transformation and Innovation across the Financial Services sector across the UK, EMEA, the Americas and Asia.
Additionally, Bijna serves the Boards of The Inclusive Companies Network, FinTech Connect, CIONET, Generation Success, Cajigo and Restorative Justice for All; she also provides advisory services to Fintech's and more established groups such as Bank if Lichtenstein.
She also serves as a Host / Judge for a portfolio of initiatives including the Inclusive Companies Awards, Dublin Tech Summit and The Diversity in Tech Awards powered by Microsoft
On the subjects of Diversity, Equity, Inclusion and Technology, Bijna has addressed audiences globally for Deutsche Bank, Deloitte, Edinburgh DataFest, Amazon, Sky, Lloyds Banking Group, Universities (Auburn, BPP, Edinburgh, De Montfort, Imperial College, Oxford, Sheffield), Appway, CIO NEXT, Bloomberg, Retail Banking Forum Europe, FinTech Connect, Bold Strategy Summit, EveryWoman India, The Next Gen Project, Genpact, Morgan Stanley, Citywire, BBC, etc.
Bijna is featured various publications including the Citywire Tech Travels Podcast (2021) and the following books: Aspire To (2021), The Ultimate Professional Networker's Guidebook Volume 1 (2019) and Women Kind: Unlocking the power of women supporting women (2018).
She has been recognised by Yahoo Finance and Involve People as one of the Top 100 Ethnic Minority Executives (2021) and as one of the Top 100 Women Executives (2020) across all industries and sectors globally.
Bijna has been appointed a Member of the Most Excellent Order of the British Empire (2020) by Her Majesty, The Queen for her services to Diversity and Inclusion in Financial Services.
Bijna has also been appreciated as follows: Bijna was named Britain's Rising Star, UK Women of Inspiration awards (2019), #29 in the World's Top 100 Women Execs by Yahoo and HERoes (2019), one of Top 50 Women to Watch (2019) by Cranfield University, #EMRoleModels19 Top 100 Ethnic Minority Executives (2019), Innovate Finance Women in Fintech Powerlist (2019-18), one of the #TechWomen100 (2019), as 'Business Role Model of the Year' by the Women in IT Awards & Amazon (2019), by the Lloyds Banking Group Top 100 BAME Role Models List (2019, 2018) as a 'Global Champion' (#60) of the Top 100 Executive #FTHERoes18 by the Financial Times (2018) and with an Honorary Doctorate from De Montfort University (2018) for her 'outstanding services to Business'.
She has also been honoured by felicitation at the House of Lords (UK), at the NRI Pride of India World Summit (2017) for 'Making India Proud'. Bijna is credited as one of the Top 50 Visionary Young Leaders in Business, by Henley Business School (2017), one of 35 leading British Businesswomen under 35, by Management Today, Accenture and The Telegraph (2015) and has received recognition with 15 further honours including the National Diversity Awards (2012) and the Asian Women of Achievement Awards (2010). Bijna is also the International Women's Day Young Achiever of the Year (2006).
Bijna is a Fellow of the Royal Society of Arts, Manufactures and Commerce (FRSA), and an alumnus of Oriel College, University of Oxford and Leicester Castle Business School, De Montfort University.
---
Toby Mildon
Mildon | Founder
Toby Mildon is a Diversity & Inclusion Architect and founder of Mildon, a consultancy and advisory business. Toby works with businesses to re-engineer processes and systems to minimise the impact of bias and build a culture of inclusion. Prior to setting up his business, Toby worked as an in-house diversity and inclusion manager at the BBC and Deloitte.
---
"It's important to recognise all of the hard work that businesses are doing to create more inclusive workplaces and Inclusive Companies do a great job of sharing best practice through the Inclusive Top 50 UK Employers List"
---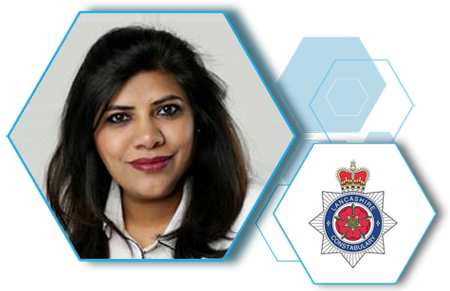 Rozila Kana
Lancashire Constabulary
Rozila has worked for Lancashire Constabulary since 1999. She has held a number of posts in policing including Diversity Officer where she was instrumental in tackling hate crime, honour crime as well as developing relationships between the police service, key stakeholders and communities.
In 2009, following the 7/7 terrorist attacks, Rozila joined the Counter Terrorism Branch in Lancashire. Her work in this area received national recognition and as a result she successfully achieved a secondment to the Association of Chief Police Officers in London for a period of 5 years. During this time, Rozila was responsible for the strategic delivery of counter terrorism projects for police forces across UK and Europe.
Upon her return to Lancashire Constabulary in 2016 from London, Rozila joined the Futures Team to deliver structured, innovative change. She has now been appointed as the Diversity and Inclusion Manager for the force. Rozila also has an additional role as Public Relations/Media Lead for the National Black Police Association and is the national tactical lead for Black, Asian, Afro-Caribbean and minority ethnic Women in Policing.
Rozila has spoken numerous times on complex policing issues involving BAME communities at various international conferences and events across Canada, The Maldives, America and Europe.
During her time with the police, Rozila has received various commendations and awards including Justice Awards from Lancashire Criminal Justice Board for outstanding contribution to delivery of justice in Lancashire. In 2009, she received an award from Lancashire Constabulary for outstanding delivery of policing. In 2011 during her time in London, Rozila received an award for promoting social cohesion from the National Association of Muslim Police Officers. In 2012, she received a commemorative medal from 10 Downing Street for helping to deliver a safe and secure Olympics 2012. In September 2020, she received a Divisional Commanders commendation for her work towards inclusion and diversity.
---