IT50 2022/23 Testimonials
---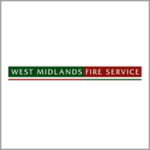 West Midlands Fire Service
"We are immensely proud of achieving 1st position in The Inclusive Top 50 UK Employers List 2022/23, proud not only of the achievement but of our professional and dedicated staff at all levels in the organisation that made this possible.  The position represents an acknowledgement of the progress we have made and continue to make towards becoming a fully inclusive employer.  It is a long and complex journey during which we learn as an organisation constantly seeking to improve.
Participation in the list and the recognition it brings is extremely important to us, it provides an external measure of our progress across all areas of diversity and challenges us to think differently and to constantly innovative to drive inclusion forward. The support and information including a vast range of thought provoking webinars that membership brings have helped develop our staff and our organisational thinking as well as membership putting us in touch with a wide network of companies both private, public and third sector which allows us to learn from the experiences and best practice of others.
The impact on our organisation has been considerable, reflecting the pride  our staff have in our organisation and recognising the work of our stakeholder groups and champions across all roles within the organisation that made this position possible. Externally we know the award has an impact on attracting the diverse talent we need to thrive as a modern organisation with several applicants mentioning the membership as a reason they were attracted to apply to join West Midlands Fire Service."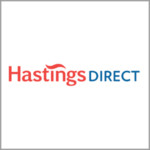 Hastings
"We're incredibly proud to be named in the top 10 inclusive employers in the UK. It is testament to the work across our business to continually raise awareness of diversity and inclusion and adopt inclusive practices across Hastings, allowing our colleagues to be who they are in the workplace. Although there is still work to do, Hastings' ranking from 37th to 9th in two years highlights the great progress being made.  We are committed to keeping up the momentum and look forward to where we place next year."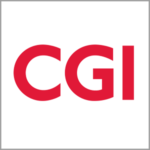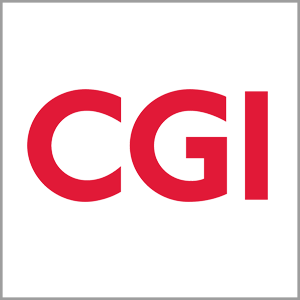 CGI
"We were delighted to be recognised in The Inclusive Top 50 UK Employers List 2022/23.  CGI is hugely committed to providing an inclusive, kind and supportive working environment for its people because we all see the huge benefits that come from diversity and inclusivity."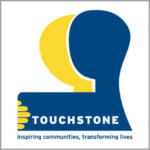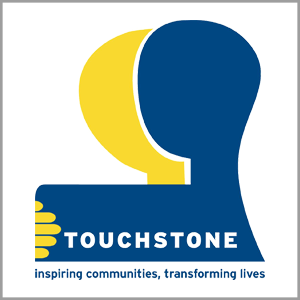 Touchstone
"Being ranked as the third Most Inclusive Employer in the UK in 2022/3 was an immense privilege and a true reflection of our brilliant workforce's drive to make our charity, Touchstone, one of the very best places to work for in the UK. As Touchstone works with diverse communities across Yorkshire, we absolutely prioritise that our workforce is inclusive, supportive, thrives and is fully representative of those communities. Our work with Inclusive Companies has meant we have been continually supported and recognised in our ongoing development, enabling us to share our inclusion work more widely, better support our growing workforce and reach more people across our diverse local communities."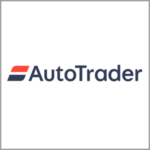 Auto Trader UK
"We were thrilled to be included in last year's Inclusive Top 50 UK Employers List. Each year, more and more organisations are showcasing the great work being done, and so being recognised again on the list is a testament to the brilliant people who are driving our inclusive culture at Auto Trader. It's important to participate in the inclusive top 50, as not only is it a celebration of the incredible work we do across our business, including our guilds and networks, it's also a reminder that we can always do more. Being part of Inclusive Companies over the years has also been a fantastic opportunity to meet, network and learn from other businesses who are also driving to make their organisations a more inclusive place for everyone. A big thank you to the wonderful team at Inclusive Companies for all their hard and impactful work."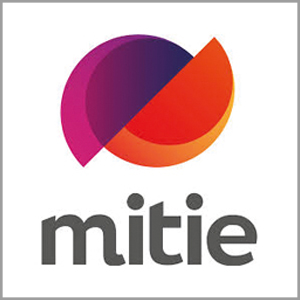 Mitie
"Making the Inclusive Top 50 Employers list for the fifth-year running is testament to Mitie's continued efforts towards creating a truly inclusive workplace. We want to provide an environment where every one of our 68,000 colleagues can bring their true selves to work, and I am proud of all my colleagues who ensure the success of our ED&I initiatives by embedding these into their everyday working lives."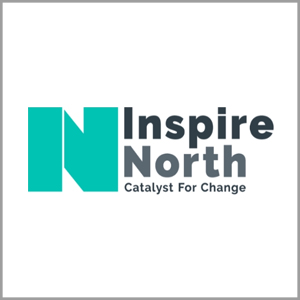 Inspire North Quote
"We are delighted to have placed on The Inclusive Top 50 UK Employers List 2022 for the third year running, ranking as the 2nd most inclusive charity.
Featuring on the list demonstrates our commitment to attracting, and retaining a truly diverse workforce and achieving equality, diversity, and inclusion, at all levels.
We want to be inclusive because it is the right thing to do, in line with our aim of being a values-led organisation. To create a culture where everyone feels safe and valued for who they are and what they personally, as well as professionally, bring to the organisation requires an on-going dialogue with our colleagues.
Over the past year, we have made significant progress on our journey towards becoming fully-inclusive, particularly around intersectionality, with the launch of our new Menopause Policy. Our 2022 internal survey showed that 96% of all respondents felt safe to talk about racism at work, this is a 31% increase since the previous year."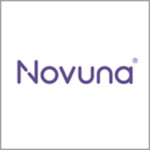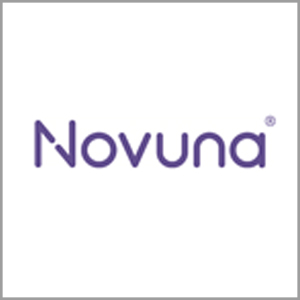 Novuna
"Here at Novuna we strive to create an inclusive culture where all our people feel they can truly belong and bring their whole selves to work each day. We're proud to be recognised by Inclusive Companies for the consistent progress we've made over the past four years and for being placed at our highest position yet this year. We're ambitious to do more to ensure we're a great place to work for everyone. This is best for our people, our customers and the communities we serve."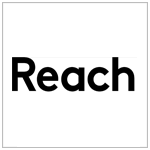 Reach
"We're very proud not only to be included on this list again but to have made such a jump in our rankings - a real testament to all of the hard work and change going on at Reach.
By taking a very action-oriented approach and by putting the onus for change firmly in the hands of everyone across the organisation, we've been able to take some big strides and gather momentum which we intend to build on in 2023. There's still plenty of work to be done but it's an exciting place to be."
IT50 2021/22 Testimonials
---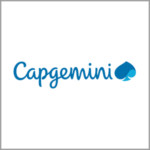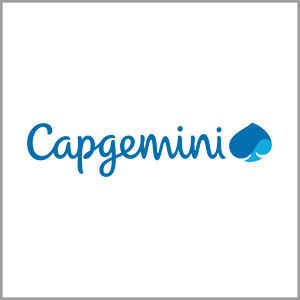 Capgemini UK
We're super proud to have our efforts recognised and be in the Inclusive Top 50 Employers list for the second year running – as we work hard to put inclusion at the heart of our hybrid working world.
---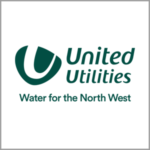 United Utilities
We're delighted to be listed in the Top 50 UK Employers list, recognising our commitment to ensuring United Utilities is a diverse and inclusive workplace. Our people and our customers are at the heart of everything we do here, we want all of our employees to feel valued and included so they can bring their whole self to work, regardless of their gender, age, race, disability, sexual orientation or social background. We are proud of our progress so far and will continue to strive towards a workforce that's representative of the communities we serve across the North West.
---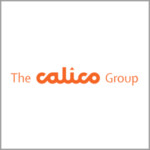 The Calico Group
Calico's purpose is To Make a Difference To People's Lives. At Calico we understand that each individual is unique, we recognise and celebrate all our individual differences. Our commitment and drive to be inclusive is wholeheartedly supported by  Inclusive Companies. We are delighted to be in the Top 50 Uk employers for the third year running, and we will continue to do even more for our colleagues and customers with the support of Inclusive Companies.
---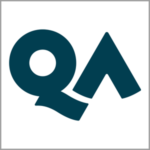 QA Ltd
We're thrilled to be part of the Inclusive Top 50 UK Employers list! The survey was comprehensive and looked at all areas within D&I, so being recognised in the top 50 gives us great confidence that our overall approach to D&I is on the right track and comparable to the most inclusive companies in the UK. We're delighted for all the other companies who took part and are looking forward to learning about what else we can do to drive inclusivity and diversity within QA. Thank you to our People Team and D&I Champions for the tremendous effort over the past year.
---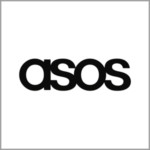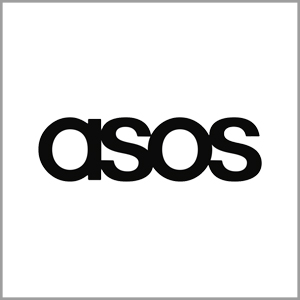 ASOS
We're absolutely delighted to be recognised as one of the Top 50 Inclusive UK Employers. Our purpose is to give our customers the confidence to be whoever they want to be, and the same goes for our people. We're proud of the culture we've built at ASOS but recognise that there is still more to do. We'll continue to drive diversity, equity and inclusion across every aspect of our business, with a focus on leadership representation and ensuring every ASOSer can be their authentic self at work.
---
Inclusive Companies Events & Webinars Testimonials
---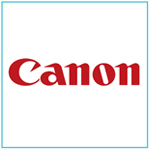 Canon UK
It was a brilliant session, one of the best I've attended.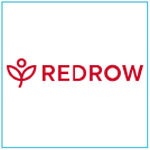 Redrow Homes
Thanks Inclusive Companies, the session was amazing. One of the best I have attended.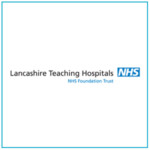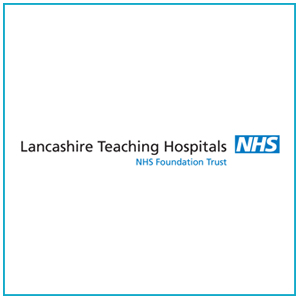 Lancashire Teaching Hospitals NHS Foundation Trust
I found the masterclass really helpful and informative with lots of practical ways to reduce our stress and build resilience.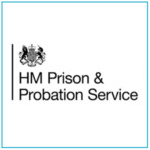 HM Prison & Probation Service
Thank-you! Really interesting, informative & readily available exercises to use - will strive to keep using them. Lovely mid morning webinar. Thank-you

Inclusive Companies Members Testimonials
---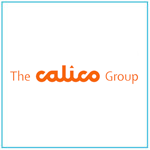 The Calico Group
Being part of Inclusive Companies has really helped focus, drive and prioritise our agenda and I thank you for running a fantastic, inspiring, interesting and inclusive company that allows the sharing of knowledge and best practice for all. 
IT50 2019/20 Testimonials
---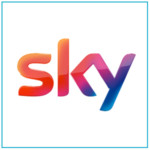 Sky
"Recognition of first place means so much to us and we haven't stopped smiling! Inclusion is a movement at Sky with people at every level up and down the country inspiring each other to be ourselves, deliver the best work of our lives and represent our millions of customers. We listen, we learn, we experiment and we're open about our strengths and the progress still to come. Huge thanks to every other organisation out there making a difference, as you inspire us to do more - it's exciting to be part of something bigger than ourselves that has such a huge impact across society."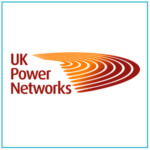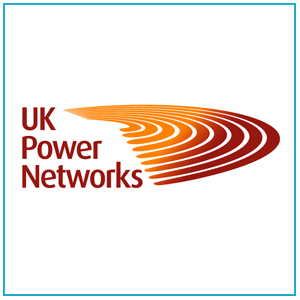 UK Power Networks
"We are very proud to have risen to 5th position, as a reflection of the hard work going on right across our business - from recruitment where we strive to build teams from different backgrounds, experience and skill sets, to our new EMPower Community. This is a pioneering voice for employees to spark ideas on how we can innovate, and continue to develop as a diverse and inclusive company.
"Our vision of inclusivity is about making a real difference to our employees in their daily working lives, by talking about what matters to them and building a supportive, sustainable culture where everyone knows they are included and valued."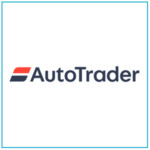 Auto Trader UK
"We are overjoyed to move up to No.9 on the list this year. Taking part has enabled us to benchmark ourselves against the top inclusive employers, share ideas through the network and formulate our strategy across the different elements of D&I. Auto Trader UK is pushing boundaries when it comes to inclusion and becoming an even better business as a result."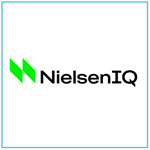 NielsenIQ
"We are thrilled to once again be recognised as one of the UK's Inclusive Top 50 Employers and incredibly proud that our work over the last year to truly embed diversity, equality and inclusion throughout our business has helped to propel us up the rankings to 11th place. We are committed to diversity, equality and inclusion at all levels, and our work will continue, embracing and harnessing the richness of diverse backgrounds, people, and ideas, creating an inclusive culture, and a great place for our associates to come to work everyday."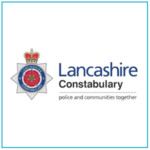 Lancashire Constabulary
"I am absolutely delighted that our strong focus on diversity and inclusion has been so highly commended by the Inclusive Top 50 Companies Award judges. A huge amount of commitment and hard work across the organisation is reflected in this award, particularly by our Staff Associations, Workforce Representation team and Inclusion leads. Equality and Inclusion is absolutely vital to us as we strive to keep our communities safe and feeling safe – we can only be effective in that if our workforce is truly reflective of the communities we serve. We have more work to do in this area and I challenge every member of the Constabulary to think about what they can do to make us an even more inclusive organisation."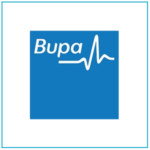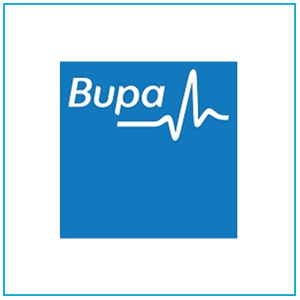 Bupa Global & UK
"For me, championing diversity and inclusion is an absolute priority. That's why we're creating a workplace where our colleagues can feel confident in being their true selves. Not only does this help everyone feel comfortable at work, but it encourages them to go the extra mile for customers.
There's so much that companies can do, like ensuring that people actively considering diversity when succession planning, or that job adverts are accessible and appealing to people from all backgrounds. Similarly, celebrating events such as Pride internally can send a clear message to colleagues.  Even the smallest steps can make a real difference.
While there's always more to do, I'm really proud of how far we've come, so was delighted to see us so highly ranked in the Inclusive Companies list."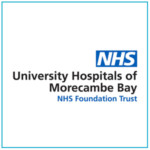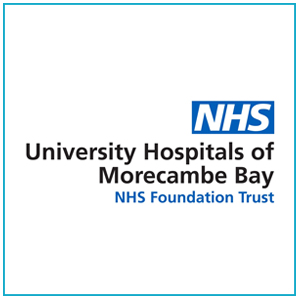 University Hospitals of Morecambe Bay NHS Foundation Trust
"We are thrilled to be placed in the top 10 for the third year running in the Inclusive Top 50 UK Employers List– and for our Disability Staff Network to have been shortlisted in the Diversity Network of the Year category. It is fantastic to receive recognition of the hard work and dedication of so many people across our organisation – improving the experience of colleagues and patients from different groups. Participation in the Inclusive Top 50 programme enables us to share experiences and learn from leaders in the diversity and inclusion field. Becoming truly inclusive is at the heart of our approach to creating a Great Place to be Cared For; Great Place to Work for every individual."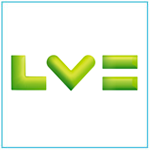 LV= General Insurance
"I'm delighted LV= GI made the 2019 top 50 Inclusive Companies shortlist and to come in 16th place is a real achievement. What's more, when you look at the companies featured and compare private and public, we're placed in the top 10 for the private sector. It's testament to all the work happening across the business to create an inclusive culture where everyone counts, is valued and can be their true self at work. There's more we can do and that's really exciting – roll on the 2020 list!"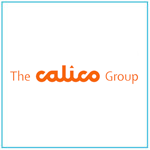 The Calico Group
"The Calico Group were delighted to be ranked at number 25 in the Top 50 most inclusive employers. We fully embrace inclusion and this is the first time we have been placed on the list. We were humbled when seeing the other employers on the list and are proud to be ranked at number 25.
Our position gives us reassurance that our inclusive approach has worked so far and gives us motivation to continue on our journey and contacts to assist us"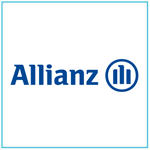 Allianz Insurance
"We're really proud to be featured on the list again this year, particularly as we've moved from 39th to 30th. We're making great strides as an organisation to embed diversity and inclusion into everything we do and it's fantastic to be recognised for our efforts. We still have work to do and are constantly looking at ways to improve our people and our culture.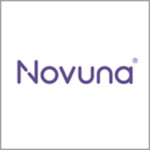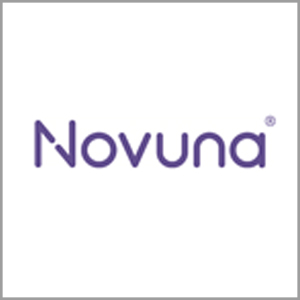 Novuna
"In recognition of our continued dedication to be an inclusive workplace, we're delighted to feature within The Inclusive Top 50 UK employers List for the first time.
At Novuna, we believe in a world where everyone has equal access to opportunities and benchmarking our progress to greater inclusion and equality is an important step in our journey.
Through the framework we have implemented, including our Corporate Communities which represent the diverse demographics of our business, we are determined to achieve an even stronger culture of inclusion aligned to our founding values of Harmony, Sincerity and Pioneering Spirit."
IT50 2018/19 Testimonials
---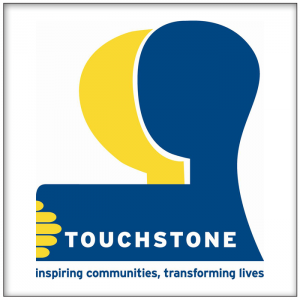 Touchstone
"Becoming the Number 1 Most Inclusive Employer is an amazing testament to the hard work, commitment and tolerance our staff display every day. This recognition vindicates the time and resources Touchstone invests in inclusion and diversity and it motivates our teams to keep on going, even when the going gets tough.  We will continue to try to make the world a better place, if not everywhere, then at least in our bit of it."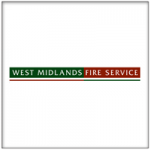 West Midlands Fire Service
"WMFS is very proud to have been ranked 2nd in the Inclusive Top 50 UK Employers List 2018/2019. Our ranking represents our progress in creating a truly inclusive environment for our employees and our dedication in providing the best service possible for the diverse communities we serve. The list serves as a critical friend to us, helping us to strive to improve across all strands of diversity and supports us to demonstrate publically our organisations commitment to inclusion and diversity. Our continued involvement is vital to us, as we recognise we still have much work to do despite our high ranking."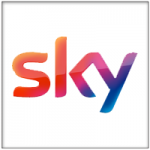 Sky
"Number three is recognition to everyone, at every level, in every department pushing for progress on diversity and inclusion. Collaboration to make Sky a place where we celebrate diversity and everyone can be themselves is something we're really proud of. The Top 50 represents the ripple effect all the organisations are making on not only our own people, but society as a whole. So it's great to continue inspiring each other to do more."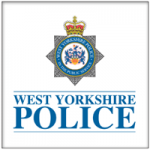 West Yorkshire Police
"West Yorkshire Police are thrilled to have been placed in the Top 10 of this year's Inclusive Top 50 UK Employers List 2018/2019. Making a triumphant improvement on last year's already brilliant position of 17 to be placed 8th this year is a fantastic achievement and is representative of all the excellent work taking place across our organisation. West Yorkshire Police strives to be a fully inclusive and representative employer of choice and this achievement goes a long way to emphasising just that. Thank you to all involved for your hard work and dedication."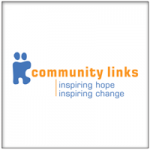 Community Links
"We are absolutely delighted to be ranked no 6 on The Inclusive Top 50 UK Employers List.  Community Links is dedicated to being an inclusive employer and we are proud of the continuing developments we have made for our employees and service users. Embracing individually is one of our core values; diversity is at the heart of everything we do and is a key theme in our strategic plan so it's absolutely fantastic to be recognised for this. Appearing on such a well-recognised and respected list is important to Community Links as it demonstrates clearly our commitment to inclusivity and that this is integrated into the culture of our organisation."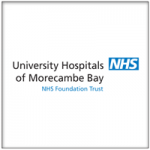 University Hospitals of Morecambe Bay NHS Foundation Trust
"We are just thrilled to have been ranked 7th in the UK Top Inclusive Companies list – our third year of participation.  Inclusion and diversity is at the heart of our approach to improving colleague and patient experience to become a truly Great Place to be Cared for, Great Place to Work for every individual.  So many colleagues across our organisation are proactively involved in the inclusion agenda – and this award gives real recognition of this commitment and the change in culture people at UHMBT are leading."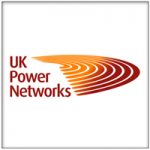 UK Power Networks
"Our staff tell us we are doing the right things but it was still a lovely surprise to jump into the list at such a high level!  
Diversity and inclusiveness is one of our key values as a company. We place great store by this national recognition because it's an important indication to everyone, both inside and outside our company, of how much we value the contribution of people from all backgrounds and experiences.
An engaged and diverse workforce not only delivers better business performance but it makes this a caring, creative and collaborative place to work."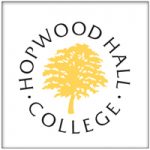 Hopwood Hall College
"We are delighted to be ranked alongside some excellent organisations in the Top 50 Inclusive Employers for the second year in a row. Being the highest ranked education provider is a fitting recognition of our commitment to equality of opportunity for all.
At Hopwood Hall College, our values have a strong focus on equality of opportunity and treating everyone with respect.
Achieving 14th position is testament to the hard work and commitment we put into promoting diversity and inclusion as a college. We strive to advance equality and inclusion in all that we do and look forward to further innovation in the following year."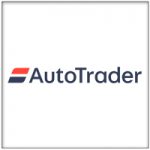 Auto Trader UK
"We are absolutely delighted to be joining the IT50 companies at No. 12 for the first time and be recognised alongside some brilliant businesses. We are now even more inspired and motivated to continue our efforts to create inclusive working environments where people can thrive."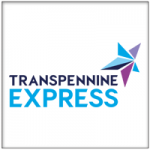 TransPennine Express
"We are thrilled to be featured on this list which shows the work we have done to promote a diverse team that truly reflects the communities we serve. "Our business is growing rapidly and it's key now that we continue to focus on attracting a rich and varied workforce."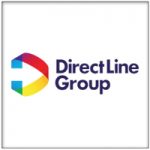 Direct Line Group
"We are so proud to feature on The Inclusive Top 50 UK Employers List again this year.  We recognise the importance of remaining focused, not only on having a diverse workplace, but being a place that is truly inclusive, where all of our colleagues feel they can truly bring all of themselves to work. Receiving this external accolade helps us to attract even more diverse talent into our business where everyone has the opportunity  to thrive and grow."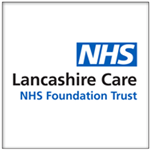 Lancashire Care NHS Foundation Trust
"I am thrilled with Lancashire Care's #20 place on the Top 50 Inclusive Employers list. This is our third year on the list and we are creeping up each year which is a really positive reflection of the hard work we do to make our organisation as inclusive and accessible as possible for a wide range of people. The award isn't the important thing though. Being on the list allows us to benchmark ourselves against other inclusive companies and the events run by the Inclusive Employers team throughout the year allow all of us to share knowledge of best practice and adapt that learning back in our own places of work. The list has a mixture of public, private and third sector organisations and it can be really helpful to see things from a range of perspectives so we can be more innovative in our approach to equality, diversity and inclusion."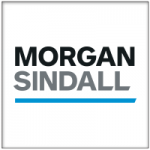 Morgan Sindall Construction & Infrastructure
"We were thrilled to be awarded #31 on The Inclusive Top 50 Employers List 2018/2019. Like many companies in the construction and infrastructure industry, we are working to meet the demands of a foreseen skills shortage and are also very focused on creating as diverse and inclusive a working environment as possible for both current and future employees. By ensuring we recruit from the widest pools of talent, including more under-represented groups, we can see a real change happening.  Our work has already seen a number of employees who may not have previously considered a career in the industry to join us and we're already benefitting from the skills and experience a more diverse workforce brings."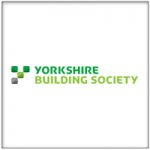 Yorkshire Building Society
"Yorkshire Building Society are delighted to be ranked 34th in this years IT50 top UK Employers List. Paul and the team have really supported YBS in 2018 to drive the D&I agenda forward. Paul came to visit YBS in the Summer while we were hosting our Decency & Fairness 'drop in' session and connected with our colleagues and we chatted about 'what an inclusive workplace' means to them – it was a great day! The personal touch makes a real difference! We are delighted to continue our partnership with Inclusive Companies in 2019."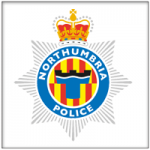 Northumbria Police
"We are very proud to be listed in the Top 50 Inclusive Employers. We believe that one of the best ways to connect with and serve our communities is to have an organisation where difference is welcomed and individuals are well supported in an inclusive environment. The greater the diversity of our officers, staff and volunteers – and the better they reflect our communities - the more intuitive our service to the public can be."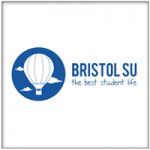 Bristol Students Union
"We were delighted to be included in The Inclusive Top 50 UK Employers List 2018/2019, particularly as we're a small organization in comparison to some of the other employers on the list. Equality and Diversity are two of Bristol SU's values and we work hard to make sure inclusivity is at the heart of what we do, so it's great to recognized for this nationally."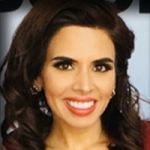 Dr. Bījna K. Dasanī, FRSA | IT50 Judge
"The Inclusive Top 50 UK Employers List is effectively a benchmark highlighting organisations who are an inclusive employer in its entirety. For others it's a model example of how to shift modes in the Inclusion arena, from survive, to thrive! "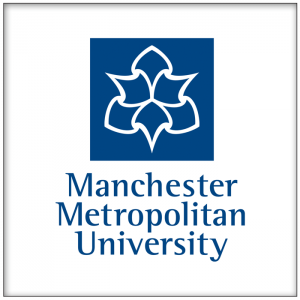 Manchester Metropolitan University
"I am absolutely delighted that Manchester Metropolitan University not only made the Inclusive top 50 UK Employers, but that we have achieved such a high ranking. Coming 2nd place in the top 50 is a real recognition of the work, not just of the Equality & Diversity Team, but of staff across the organisation who have shown a genuine commitment and drive to delivering an inclusive experience for our staff. It's always great to be recognised externally for this work, particularly in an index with some prestigious organisations from both within our sector and elsewhere. Since the top 50 list was published, we have received a lot of attention and enquiries in relation the good work we are doing, from others in the sector, the national press and our local partners.
At Manchester Metropolitan University, we recognise our people are our single largest source of competitive advantage and so they should feel this is a fulfilling place to work and that they are treated with dignity and respect. Therefore, we are committed to mainstreaming equality and diversity in order that we can recruit, promote and retain the very best of talent"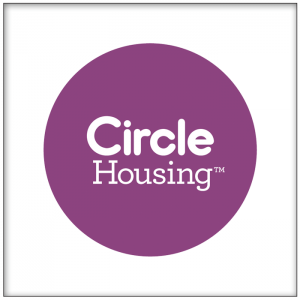 Circle Housing
"We were delighted to be ranked 4th and top of our sector in the Inclusive Top 50 UK Employers List. Our position has generated lots of interest in our positive workplace practices and led to sharing opportunities with other organisations around diversity and inclusion. It's really great to be recognised for all of the work we've put into making Circle Housing an inclusive employer, and our efforts to embed diversity at every level of the organisation."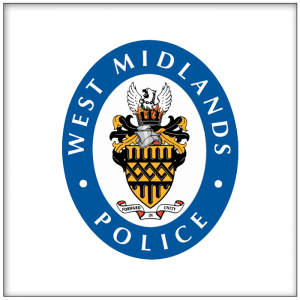 West Midlands Police
"West Midlands Police is delighted to be number 7 in the IT50 and especially as we were the top police force in the rankings. When I told our Chief Constable Dave Thompson the result he 'whooped' and as Diversity and Inclusion is at the top of his agenda he has been bringing this award to people's attention at every opportunity. As Head of D&I at WMP I have been inundated with requests about how we did it and it has also had a positive effect on our recruitment applications. It is a reflection of the hard work we have done on inclusion and we strive to improve to make WMP an employer of choice for people of all backgrounds"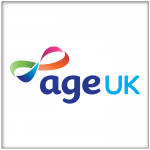 Age UK
"Age UK is delighted to have appeared on the Inclusive Top 50 UK Employers list for the first time in 2016. While we recognize that there is much more to be done in delivering on our equality, diversity and inclusion agenda, the fact that we've been included is an encouraging endorsement of the progress that we have made, in the last few years, in making our vision – Age UK being inclusive – a reality for all our staff.
I am delighted that our Age UK being inclusive programme has made this impact, and that the initiatives that we have worked to introduce and embed in our
culture in Age UK have resulted in us being recognised as an inclusive employer.  We will continue to develop and champion our work on equality, diversity and inclusion in Age UK."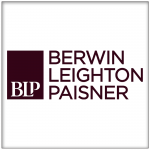 BLP
"Diversity is not only the right thing to do but it is critical for business success. We need to be diverse in order to be innovative and our clients are increasingly demanding to see us as leaders in this respect. We need to be actively inclusive – this is more than simply 'not discriminating'. It is about truly valuing everyone for who they are and celebrating their individuality whilst ensuring everyone works well together. Through teamwork, cooperation and collaboration we can achieve so much more."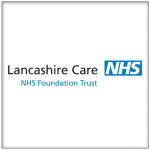 Lancashire Care NHS Foundation Trust
"Lancashire Care NHS Foundation Trust takes a culture driven, strategic approach to equality, diversity and inclusion and this prestigious award demonstrates the commitment of our staff to keep people at the heart of everything we do, to always be as inclusive as possible and promote the benefits of diversity at every turn. We're thrilled to have made it on to this national list and very proud and honoured to be in the company of this select few."
Microlink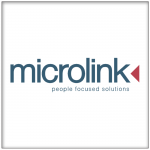 "Being fully inclusive doesn't come down to just ergonomics and desk design. You need to identify what talent you need and then set about creating a work environment agile enough to accept those individuals with open arms and structure your business to allow them to prosper and thrive. Being part of the Inclusive Top 50 UK Employers means you get to inspire other organisations to follow your lead. As a member and past EIDA winner it means we can affect change and move closer in creating an inclusive society."
Mott Macdonald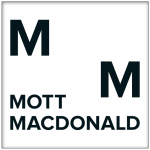 "We are thrilled with our ranking in the Inclusive Top 50 UK Employers list which recognises our efforts to support equality, diversity and inclusion across several areas from community engagement through to training. Being recognised in this list of top employers has helped align our efforts across protected characteristics, provides an external benchmark for our EDI work, and galvanises engagement from leadership who are keen for us to move further up the ranking."
EVENT TESTIMONIALS #InclusionSolutions 
---
From the Inclusive Awards
---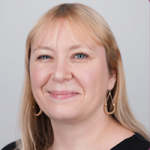 "My colleagues and I really enjoyed ourselves and met some lovely people – old friends and new! There was such a lovely atmosphere and it really helps to motivate and inspire us for the year ahead. I was touched to be shortlisted for the Diversity Champion Award alongside such passionate and dedicated colleagues. We were thrilled with our top 20 place on the Inclusive Employers list too – we've had a challenging year in the NHS and it is reassuring to know that we are still doing ok and up there with some of the best – we'll keep at it!!"
Emma Allen - Inclusive Awards Shortlisted Nominee | Diversity Champion Award for Public Sector
Inclusive Companies Events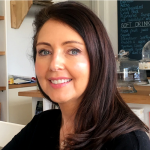 "The event overall was fantastic with a great turnout too! It left me filled with inspiration and also an element of despair for the families who cannot access anything so if there is a way for us to accelerate any growth together do get in touch and maybe we could meet up and see if there are any areas where we can work together!
Well done to you and the team for pulling off such a great event and the other speakers were brilliant!"
Katie Parlett | CEO | Lighthouse Futures Trust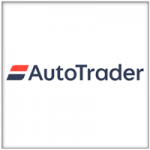 "We didn't formally have an introduction, I was very interested in the event as an Auto Trader employee and as a dad of an 18 year old son with a diagnosis of PDA (on the autistic spectrum).
I was blown away by all the speakers and at some points had to wipe away tears from my eyes as I felt a deep connection to what they were saying.
When I got home I discussed the day with my family and my son is now working on a video for 'Autism's Got Talent'.
I am really proud to hear what we are planning to do at Auto Trader to make our workplace more Autism friendly."
Dave | Auto Trader UK