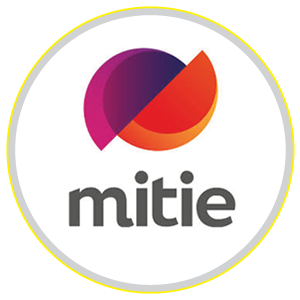 Ranked No.10 – 2020/2021
Ranking in 10th place on the Inclusive Top 50 UK Employers List 2020/21 is Mitie, the UK's leading facilities management and professional services company. Mitie offers a range of services including Technical Services (Engineering Services, Energy, Water and Real Estate Services), Business Services (Security, Cleaning and Office Services) and Specialist Services (Care & Custody, Landscapes and Waste Management).
Mitie employs 47,500 people across the country, looking after a large, diverse, blue-chip customer base, from banks and retailers, to hospitals, schools and critical government strategic assets. It takes care of its customers' people and buildings, by delivering the basics brilliantly and by deploying advanced technology. It is pioneering the Connected Workspace, using smart analytics to provide valuable insight and deliver efficiencies to create outstanding work environments for customers.
Their Vision and Values are built on the simple premise of 'The exceptional, every day' – their overarching commitment to both customers and colleagues. This mindset goes well beyond delivering to the letter of the contract by focusing on the ultimate outcomes – amazing environments and adding value every day.
'Our diversity makes us stronger' is one of Mitie's core values and a fundamental part of who they are. Of course, establishing such a mindset in any large organisation requires a 'top down' approach, and their CEO, Phil Bentley, has made supporting people to be the best they can be one of his core objectives. It's about much more than providing the tools colleagues need to do their jobs; they strive to create an inclusive, supportive culture – one that celebrates exceptional people in a workforce comprised of 149 different nationalities, each and every day.
---
View the full Case Study as an Inclusive Companies Member
---