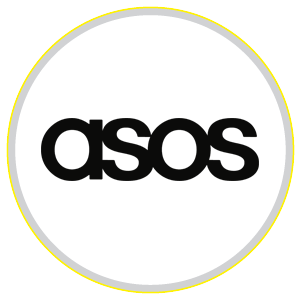 Ranked No.8 – 2021/2022
Submitting for the first time for 2021, British online fashion and cosmetic retailer ASOS plc were successful in ranking on the Inclusive Top 50 UK Employers List. Featuring at 8th place, and cementing a position within the Top 10, ASOS plc is an inclusive online retailer, selling more than 850 brands to over 26 million customers across the globe.
With a commitment to being Authentic, Brave, Creative and Disciplined in everything they do, their purpose is to give their customers the confidence to be whoever they want to be, and the same goes for their employees. Recognising that Diversity, Equality & Inclusion must be embedded into every element of the business, ASOS have an active Belonging & Engagement function implemented across the company, allowing dedicated Diversity & Inclusion Leads to execute large scale global D,E&I projects in line with their ongoing business objectives.
Making significant progress over the last 12 months, ASOS have launched a number of successful initiatives across the business, including 'All IN' – a diversity strategy focussing on Representation and Culture, designed to encourage all colleagues to be whoever they want to be without judgement. Identifying that visible diverse representation at senior levels is a viable opportunity to enact tangible change across the business, ASOS have worked hard to significantly increase gender representation at senior leadership level, boasting 42% of their combined leadership positions being held by women. In addition, ASOS have increased the number of ethnic minority ASOSers holding senior leadership positions by 45%. With their 'Be Diverse' goal set through their Fashion with Integrity Programme, ASOS are hitting their targets, surpassing expectations across some areas.
ASOS pledge their commitment for an inclusive culture through several avenues, and are committed to fostering an inclusive and supporting environment for all employees. They acknowledge that true inclusion starts at the top and this is documented within their robust IT50 submission, as they document the impact of their ongoing Reverse Mentoring Programme – an initiative created to allow diverse employees the opportunity to provide mentoring to Executive Directors across the organisation, helping senior leaders become more aware of the barriers and inequalities those from marginalised communities face every day. In addition, all ASOS senior leaders participated in a 'Leading Inclusively' training course throughout 2021 and will partake in 'Courageous Conversations' – an experimental and immersive event created to empower leaders to engage further in DEI conversation, to realise the importance of advocacy and to take proactive accountability for leading the business more inclusively.
---
View the full Case Study as an Inclusive Companies Member
---