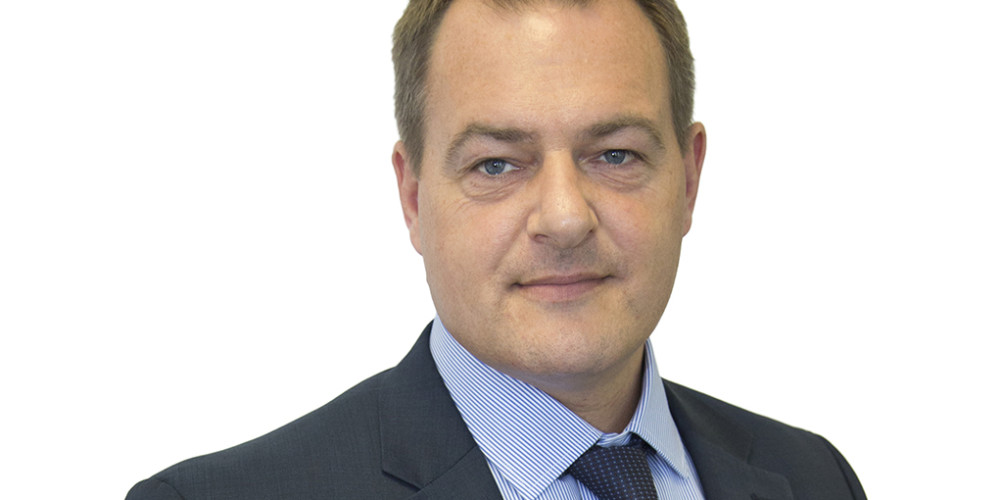 'Diversity means a massive business opportunity' CEO Q&A Piece with Simon Smith – Managing Director of Morgan Sindall Construction & Infrastructure
What does diversity mean to you?
Diversity means a massive business opportunity. Morgan Sindall Construction & Infrastructure is continuously looking at ways in which they can improve and progress. We understand the importance of recognising difference, and for us it is important that our employee network is fully representative of our customers and our local communities.
At Morgan Sindall Construction & Infrastructure, inclusion is where difference is seen as a benefit and where everyone feels valued. We encourage everyone to perform and participate to their full potential.
How does your company pioneer diversity?
Morgan Sindall Construction & Infrastructure is on a journey and we are always looking at new and innovative ways to promote and pioneer diversity. We want to ensure that any plans we have in place translate into action and that all of our employees, regardless of their background, have the opportunity to be involved with the progression of diversity within the organisation, in one way or another.
Morgan Sindall Construction & Infrastructure is continuously looking at ways in which we can evolve and develop, with several successful schemes already in place.Weaim to ensure that any plan we have is translated into tangible action and that all employees are presented with opportunities that allow them to be involved in one way or another. As an organisation, we strive to continuously evolve and develop.
A great example of our inclusive culture came last year where one of our female employees, a muslim, came up with the idea of faith appropriate personal protective equipment for muslim females. She felt there were no barriers to her raising the idea and we actively worked with her to translate the idea into reality. This has now been adopted nationally and internationally within the sector and recently extended to include maternity PPE. This is a huge step forward for diversity & inclusion for construction and things like this undoubtedly have helped the continued increase we have seen from BAME females applying to us over the last couple of years.
Morgan Sindall Construction & Infrastructure has also implemented a Gender neutral returnship programme within the construction sector offering flexible working for successful candidates. 74% of applicants for our first two programmes are from a BAME background when the typical application profile for a role in our sector from BAME is less than 5%. This shows the benefits of being a bit more innovative in how we recruit and making the programme as inclusive as possible. We have recently been recognised for our work for Diversity & Inclusion through a national award from CIPD.
Dawn Moore (Director of Human Resources – Morgan Sindall Construction & Infrastructure) is an inspirational driving force for the organisation, helping us to embed the initiatives & programmes across our business.
How do you ensure an inclusive environment for all of your staff?
Morgan Sindall Construction & Infrastructure is really proud to do this in a number of ways. We have appropriate policies and practices in place which encourages all the right behaviours. Senior management are heavily involved in carrying out training to the wider workforce, and by being actively involved it is ensuring that our workforce know that we operate a fully inclusive environment with a zero tolerance policy.
How do you ensure diversity is at all levels of Morgan Sindall Construction & Infrastructure is represented?
This is a work in progress for us as I'm sure it is for a lot for organisations within this particular industry.
We are constantly reviewing our D&I journey and its effectiveness. One way we do this is four times a year where myself and all of my Managing Directors dedicate a day (known as our 'People Board') to talking about nothing else other than our culture, how we become more diverse and inclusive and our progress.
We also ask specific questions about inclusivity in our employee surveys so that we are listening to our employees and their ideas to help us on our journey. We are also constantly working with our employees to raise awareness of the importance of Fairness, Inclusion and Respect in the Workplace for all groups. The most current example of this is the tailored programme of FIR awareness modules that each of our business units is undertaking with our employees, the content being tailored depending on their role, through our internal learning academy.
How has inclusivity and diversity positively impacted your workplace?
Morgan Sindall Construction & Infrastructure has seen a massive change over the course of 2 or 3 years. We currently have over 62% of our workforce that have some kind of flexible working arrangement. Approximately 20% of our workforce is female, which is an increase of 10% since 2016 and 14% are from a BAME background, which is well above average for construction. Small steps, but we are gradually seeing improvements and creating an inclusive culture for our employees. We are always looking for new and innovative ideas of how we can implement and create tangible change.
Is Morgan Sindall Construction & Infrastructure working on any new ways to attract diverse talent?
Morgan Sindall Construction & Infrastructure has several initiatives in place that we hope helps to attract diverse talent into our organisation. These include a Returnship programme for those that have taken a career break and are finding it difficult to get back into the sector or into the construction industry for the first time. We operate flexible working to all new candidates that join the organisation and all of our written job adverts are written to ensure that they are fully inclusive.
We support over 500 schools and colleges every year nationwide to encourage applicants into the construction industry, with a particular focus on those in under privileged areas who may never have exposure to the sector or many employment opportunities generally.
We also have 400 trained Mental Health First Aiders, are proactively working on our disability level 3 leader action plan and have tailored programmes, such as that with Crisis where we provided
13 employment opportunities for long term homeless people, specifically focusing on giving a long-term future to those facing major employment barriers.
We are also mindful of the social value impact of what we do and the fact that a lot of our work takes place within communities, many of which also have inclusivity challenges. Our social enterprise model, known as 'All Together Cumbria' is a great example of us wanting to leave a long-term legacy of inclusion, long term employment opportunities and work experience opportunities for underrepresented groups in an area of the country where we expect to have a presence for at least the next 20 years.