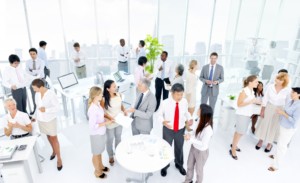 There are many reasons why inclusion can benefit your business, not only to maintain talent as an employer but also to gain a better understanding of your customers. The benefits are therefore both 'in-house' and in your external business environment.
Reasons why inclusion can benefit your business:
1.Gaining a better understanding of your customers
The more diverse your workforce is, the more customer and clients you'll reach. For example, disabled employees are more likely to be able to design products and services that will truly suit disabled customers. Hiring people from different backgrounds will encourage a wider range of satisfied customers, therefore increasing your profits.
2.Having a diverse team creates better problem solvers
Employing people with different perspectives, backgrounds and experience will create better and faster problem solvers. Building on each individual's strength will help your business to deliver solutions and grow.
3. Maintaining talent and boosting your company as a great employer
Valuing your staff and giving them a sense of belonging and acceptance means employees will be eager to progress their career further at your company. Moreover, if you publicise your diversity and inclusion policies, more people are likely to want to join your company, and to disclose their ethnicity, race or disability to you, giving you a wider variety of talented candidates to choose from.
4. Welcoming the millennial generation into the workplace
With advances in technology, a fresh approach to multitasking and the desire to succeed, the millennial generation believe that having a job is not only about income but also personal satisfaction. They prefer flexible working, making a difference and gaining opportunities for professional development. Changing the ways in which your company works, such as allowing employees to work from home and accommodating additional support, will mean you can benefit from this new pool of great talent.
Strides to employ disabled people have already been made by thousands of businesses who have signed up to the government's Disability Confident scheme which supports employers to "think differently about disability, and improve how they attract, recruit and retain disabled workers."
Source – www . Cambridge Network . co . uk