Maggie Galbarczyk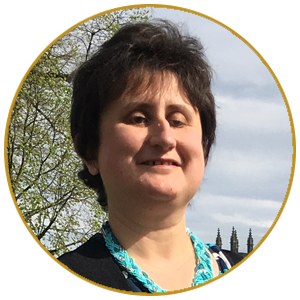 ICA18 Shortlisted Nominee.
Diversity Champion Award for Public Sector
Maggie works with the Wellbeing Matters psychological talking therapies team in Tamworth as a Trainee Cognitive Behavioural Therapist. Maggie is visually impaired and has worked tirelessly to convert therapy materials for blind and partially sighted therapists and service users, enabling them to widen access in a more equitable way to people with visual impairments. In cooperation with Rupal Panchal, Senior Cognitive Behaviour Therapist and Operational Lead, Maggie engages in adapting graphic diagrams to the needs of clients and therapists with visual impairment. This includes materials to help clients to make sense of their difficulties and understand the Cognitive Behavioural Model and worksheets used during treatment sessions; ways of conducting behavioural experiments and other techniques. Maggie also supports the blind community in Poland and is passionate about raising awareness of the benefits of travelling with a guide dog.
---