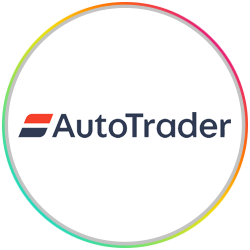 Auto Trader UK
Auto Trader's purpose is to lead the future of the UK's digital automotive marketplace. They aim to improve the process of buying and selling vehicles in the UK, by continually evolving the ecosystem to provide a better experience for consumers, retailers and manufacturers alike.
Auto Trader is a 100% digital business. Starting life as a local classified magazine in 1977, they've grown and evolved alongside their customers. In 2013, Auto Trader successfully completed the transition from a print title and became a fully digital marketplace. Their rich history gives them nearly 40 years of brand heritage and trust – unusual among online companies.
INCLUSION STATEMENT
---
At Auto Trader they have no doubt that diversity is at the core of creating a successful company. That's why they are working hard to nurture the culture of inclusion and belonging they have today.
They want every single person in their community to be able to bring their authentic and best self to work every day. Their people are all unique in every sense, but they collaborate to generate ideas to create brilliant products and consumer experiences.
They care about each other, their communities around them and their customers. That's why they don't shy away from celebrating their people by shining a light on their uniqueness.
Inclusion is an ever evolving state and Auto Trader are determined to keep making a difference.
---
Nicola Roberts
Position: Operations Programme Manager
Nicola is an Operations Program Manager at Auto Trader, a role she enjoys as it involves activities that are inherent to her, problem solving and delivering solutions. Another role she is passionate about is being a mum, both roles blend well as they have similar traits, organisation, creativity and balance.
Balancing a career and homelife is supported by Nicolas husband, they both share the responsibility of raising their child in our blended world (her husband is Welsh). It is important to them to make sure their son grows up with the knowledge that no one should be left behind because of inequality. This is partly the driver behind Nicola getting involved with AutoTrader's Diversity and Inclusion Networks, Nicola is a member of both the BAME and Women's Networks, with both platforms providing the opportunity for Nicola to actively contribute to AutoTrader's community both internally and externally.
Nicola states 'Culture, fun and constant development keeps my interest in working at AutoTrader, I've achieved 6 different roles in the last 15 years, covering customer service, technical support and operations.
I am proud to work at for a company who values and embraces difference, it's a place I've thrived not only professionally but personally too.'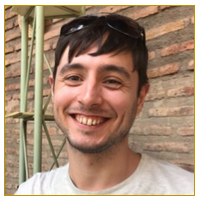 Steven Woods
Position: Data Engineering
Steven achieved a PhD in Molecular Biology at The University of Manchester, looking into what happens when light shines on a fungus. He enjoyed writing code to help analyse his research data, but felt unable to pursue a career in tech without formal training.
He reconsidered his choices after teaching for a few years and decided life was too short not to try getting into tech. He secured a place on the Auto Trader graduate scheme in 2020 and joined the Data Engineering team, where he now lives his dream of writing code for a living.
Steven is passionate about diversity and inclusion. This is partially driven by his personal experiences: growing up a target of homophobic bullying, being stigmatised for mental health issues, and feeling scared and isolated after being diagnosed with multiple sclerosis. He is actively involved with the Auto Trader Employee Networks and strives to help make a difference to the business and the communities around us.
Steven states 'I love working at Auto Trader because I feel comfortable bringing my true self to work, knowing I'll be accepted for who I am.
I have every confidence that Auto Trader will support me with any future needs I might have, and that sense of understanding, safety and security is one of the most important things I could wish for from my employer'
Ranked No.7 - 2020/2021
Auto Trader UK have continuously elevated their ranking since their first submission in 2018, now securing a position as the UK's 7th Inclusive Top 50 Employer 2020/21. Auto Trader Group plc is the UK's largest digital automotive marketplace. There are 10 million transactions in the automotive market each year and they are driving change in how consumers are shopping for these cars online.
To Auto Trader, leading the way is all about improving tomorrow's car market to ensure it's a fair and transparent one. One that's digital and easy to navigate for everybody. That can only be achieved if it's based on a foundation of trust. Auto Trader prides itself on being the most trusted automotive marketplace. It is the go-to destination for car buyers and has been for over 40 years. A robust submission showcases that Auto Trader have become a destination employer for new talent and increased retention rates as colleagues have a sense of belonging and pride in their work community.
The past year has been full of reminders of the inequalities that still exist in the UK and the need for employers to work together to eradicate them. At Auto Trader UK we are proud to be featured in the Inclusive Top 50 for the third year running and remain as dedicated as ever to keep making a difference
---