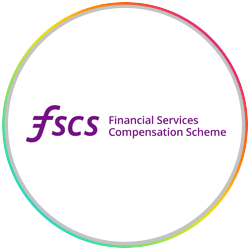 Financial Services Compensation Scheme
The Financial Services Compensation Scheme is the UK's statutory Deposit insurance and investors compensation scheme for customers of authorised financial services firms. This means that FSCS can pay compensation if a firm is unable, or likely to be unable, to pay claims against it.
INCLUSION STATEMENT
---
At the Financial Services Compensation Scheme (FSCS), we recognise the importance of creating a diverse and inclusive workplace where everyone can succeed in achieving their personal and professional goals.  We believe strongly in championing inclusion at all levels of our organisation and are incredibly proud to have been recognised in several national awards in this space: FT Financial Adviser Diversity in Finance Awards first ever Employer of the Year in 2019; and this year's Times Top 50 Employers of Women.  This is the UK's most highly profiled and well-established listing of employers leading the way on workplace gender equality.  
We have several Diversity, Inclusion and Belonging initiatives that underpin our strategy, and we work closely with external bodies:
We are members of Working Families (the UK's work-life balance charity whose mission is to remove barriers that people with caring responsibilities face in the workplace).
We offer enhanced paternity leave of 20 weeks' full pay and we extended our dependant's leave policy to 20 days' paid leave to address the challenges of juggling work and home-schooling during the pandemic.
We recently launched a new structured development programme (Career Pathways) – to support employees to reach their full potential and remove any potential barriers to progression; helping them learn new skills and provide development opportunities to reach their goals.

We've recently launched a Smarter Working campaign centred around people taking ownership for their working day: allowing flexibility in where they work, when they work and what they wear.

We work closely with Business In The Community (who are committed to championing responsible business) and have served on the Leadership Teams for their Age at Work and Race at Work campaigns, and are a founding signatory of the Race at Work Charter (which looks to improve outcomes for BAME employees in the UK).
We're early signatories to Change the Race Ratio (a campaign to increase racial and ethnic participation in British business).
We're signatories of the Women in Finance Charter (a commitment to build a more balanced and fair industry).
Recently named one of the Times Top 50 Employers for Women
Stonewall Diversity Champions - 7.5% of our leadership population is LGBT including representation on our Executive Team.
We are a Disability Positive Employer and Mindful Employer – we've got 11 mental health first aiders, and annually take part in Time to Talk Day.
Work with Renegade Generation as an age-friendly employer to support those who are mid-career and beyond.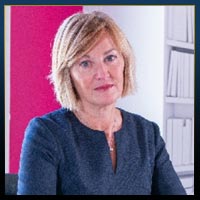 CEO STATEMENT
CAROLINE RAINBIRD
I was appointed Chief Executive Officer in May 2019 – the Scheme's first woman CEO in almost a decade – and I immediately set to work promoting diversity and inclusion across our business and the wider Regulatory Family.  Being a signatory of the Women in Finance Charter, a working Mother and recognised in the HERoes 2020 list I take personal responsibility in driving forward these issues, and hopefully be a positive role model to others – these are subjects I am passionate about.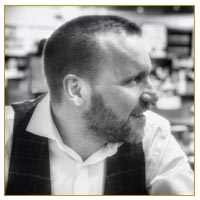 Keith Blanchard
Keith joined FSCS just over 2 years ago, and his current role is as a Facilities Partner within the People Team. He has over 20 years' experience in the financial services industry, 10 years of which have been focused on Facilities Management. Keith currently holds several qualifications in ISOH, BIFM and ILM; with a goal to become a Head of Facilities/Environment in the future.  He currently lives in Surbiton, Surrey with his partner of 4 years; and has an unusual hobby of collecting vintage washing machines and as over 60 in his collection!  At the start of the pandemic, Keith set himself a personal goal of training to become a vaccinator for St John's Ambulance, which he successfully achieved and has delivered over 250 doses to date.
Since joining FSCS in 2019, I've been on an exciting career journey which has been constantly evolving: I started at the scheme as a Facilities Specialist, and have now progressed to a Facilities Partner. I've been given all of the tools and support at FSCS to accelerate my progression within the team, and can honestly say I have never worked anywhere where my colleagues have been so appreciative, supportive and engaged. Before joining FSCS, I was always very conscious of my sexuality, and felt I had to work hard to suppress my full character but, once I became a part of the scheme, I knew straight away that this is a place where I could bring my authentic self to work, and not have to hide behind any barriers. The culture at FSCS is very inclusive: it allowed me to show who I really am to everyone I work with, without feeling like I am being judged. They have embraced my passion for Facilities, and I've been encouraged to stretch myself with a number of challenging projects over the last 2 years. FSCS certainly believe in their employees and invest in people – I am proud to tell everyone that I work here.

At the Financial Services Compensation Scheme (FSCS) we are genuinely proud of our work on diversity and inclusion.  We are committed to creating an inclusive workplace where everyone can succeed in achieving their personal and professional goals. An environment where everyone is treated with dignity and respect, where productivity and customer experience improve because our workforce truly embrace the benefits that diversity and inclusivity can bring.  In the last 12 months we have delivered a better customer experience; paid compensation faster; and with a workforce that truly reflects the communities we serve.  So we are delighted and thrilled to be recognised as one of the UK's Most Inclusive Employers for the second year running.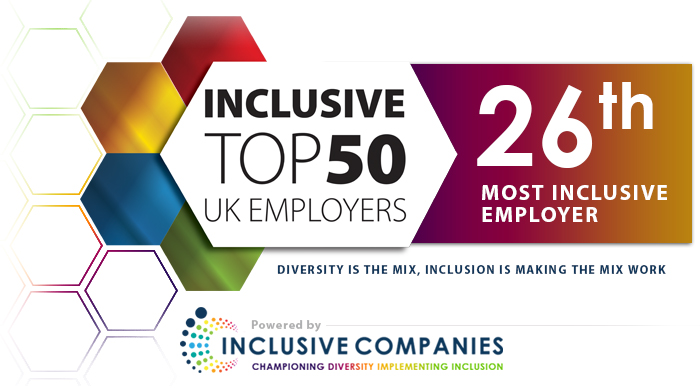 ---