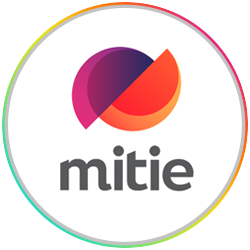 Mitie
Mitie are the UK's leading facilities management and professional services company. They manage and maintain some of the nation's most recognised landmarks and work with a wide range of blue-chip private and public sector clients. Their expertise, care, technology, insight and focus on sustainability create amazing work environments, helping their customers to be exceptional, every day.
INCLUSION STATEMENT
---
Mitie's Vision and Values are built on the simple premise of 'The exceptional, every day'. One of their key values, and a cornerstone of their culture and everything they do at Mitie, is 'our diversity makes us stronger'. They are a hugely diverse organisation that engages and develops their people at all levels. Their diversity is a major part of who they are – they all have different skills, insight, styles, expertise and experiences. They are proud of the scale and diversity of their workforce and the breadth of skills and expertise their employees offer to their clients.
They are on a journey to make Mitie a 'great place to work' and know that they can only do this if they create, embrace and promote an inclusive culture where people are proud to wear the Mitie Badge.
---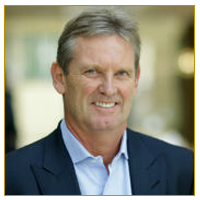 CEO STATEMENT
Our diversity makes us stronger' is one of Mitie's core values and a fundamental part of who we are. Of course, establishing such a mindset in any large organisation requires a 'top down' approach, and as CEO, I have made supporting our people to be the best they can be one of my core objectives. It's about much more than providing the tools colleagues need to do their jobs; we strive to create an inclusive, supportive culture – one that celebrates exceptional people in a workforce comprised of 149 different nationalities, each and every day.
I am incredibly proud of everything Mitie has achieved in diversity and inclusion, both collectively and as individuals. At our London headquarters in The Shard, and in regional offices up and down the country, I see the inclusive spirit of 'Our diversity makes us stronger' alive and well in the hardworking people who go the extra mile for customers and colleagues alike.
I recognise that we all contribute different skills, insights, styles, expertise and experiences. Drawing upon the talent of this rich melting pot is what makes us successful, and our approach is gaining attention. For the second time last year we featured on the Inclusive Top 50 list, placing 6th. It was fantastic to obtain official recognition of Mitie's drive to establish 'Our diversity makes us stronger' throughout the organisation.
In short, I want all our people to bring their whole self to work: to be authentic, to be confident bringing ideas to the table and to be proud to wear the Mitie badge. Our cultural transformation is still on-going: the Board, myself and my Executive Team are fully committed to making Mitie an inclusive place for all, and to further build on achievements made.
Marcia Evans
Position: Proposal Manager
Marcia started out her career as a Personal Assistant and joined Mitie in September 2018 as a Proposal Manager working on large complex bids within the Healthcare sector. Marcia is currently reverse mentoring Mitie's CEO to build awareness of issues affecting BAME employees.
"What I love about my role is that no two days are the same! Each day brings new exciting challenges which allows me to continually develop. I have built strong working relationships, not just in my team, but throughout the whole business. There is a real feeling of 'family' and we tend to look out for each other.
Since being mentored by our CEO, Phil Bentley, I have qualified as a PRINCE2 Agile Practitioner and will be going on secondment to gain operational experience which will help my personal development. I also love the fact that "there is no such thing as a silly question" which means everyone's opinion and ideas matter – everyone has a voice. Together I believe we can make a difference, making Mitie a more inclusive workplace, ensuring our diversity really does make us stronger!"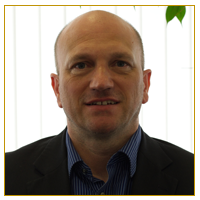 Nick Carter
Position: Commercial Director
Nick joined Mitie's Waste and Environmental business in October 2007; bringing over 30 years' experience in the waste industry to the company. He has considerable knowledge of all aspects of this specialist business and has worked in various operational and sales roles.
Nick's expertise is within hazardous waste although he also has experience in logistics and recycling. Nick is a Graduate Chemist, a Chartered Waste Manager and has two Certificates of Technical Competence for Clinical and Hazardous Waste Management operations.
"I've worked for Mitie for nearly 13 years, and I love the fact that the diversity of our people is celebrated. I feel confident that the fact that I am a gay man is positively supported by Mitie."
Ranked No.10 - 2020/2021
Ranking in 10th place on the Inclusive Top 50 UK Employers List 2020/21 is Mitie, the UK's leading facilities management and professional services company. Mitie offers a range of services including Technical Services (Engineering Services, Energy, Water and Real Estate Services), Business Services (Security, Cleaning and Office Services) and Specialist Services (Care & Custody, Landscapes and Waste Management).
Mitie employs 47,500 people across the country, looking after a large, diverse, blue-chip customer base, from banks and retailers, to hospitals, schools and critical government strategic assets. It takes care of its customers' people and buildings, by delivering the basics brilliantly and by deploying advanced technology. It is pioneering the Connected Workspace, using smart analytics to provide valuable insight and deliver efficiencies to create outstanding work environments for customers.
Being recognised as one of the most Inclusive employers in the UK is a point of pride for us at Mitie, but also poses a welcome challenge to keep on doing better. We strive every day to make our business a great place to work, where every colleague can be their true self, and know their voice is heard.
---